Giving Tuesday...Support your Museum!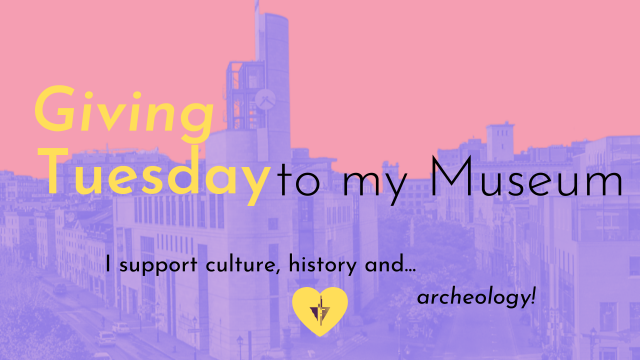 During this especially critical time for cultural institutions, we encourage you to support your Museum, on Tuesday December 1st, during the Canada-wide Giving Tuesday event! Contribute—as much as you can—to sustaining the development of Pointe-à-Callière!
How to go about it? You can make a donation (in any amount), take part in one of our alternative fundraising campaigns, or become a Member to support Pointe-à-Callière, Montréal's Archaeology and History Complex, while enjoying our upcoming programming.
Be generous, in your own way!
Annual Campaign
The Pointe-à-Callière Foundation is a proud partner of the Museum's permanent exhibitions. This year, for its annual fundraising campaign, the Foundation is playing a role in the makeover of the popular family exhibition Come Aboard! Pirates or Privateers?
Philippe Mollé at Home
If you're a fan of benefit events, the Pointe-à-Callière Foundation is launching the second edition of its fundraising campaign in which it has partnered with chef Philippe Mollé to offer gourmet boxed meals for you to savour at home—a delectable way to support your Museum!
Montréal en couleurs!
Did you know that Pointe-à-Callière's La Relève recently kicked off its very first fundraising campaign, titled* Montréal en couleurs!* ? Support the Museum by purchasing a limited-edition, Montréal-themed serigraph, created by local artists. Only a few prints remain available!
Become a Pointe-à-Callière Member
Support your favourite history museum and get ready for Pointe-à-Callière's reopening! Until December 31st, take advantage of our special offer of a 25% discount on subscriptions and renewals.
The Pointe-à-Callière Foundation and the Museum thank all of the donors and Members that have continued to support us in 2020! Thanks a million!
What is Giving Tuesday?
Giving Tuesday marks the "opening day of the giving season" each year. It's a time when charities, companies, and individuals join together to rally for favourite causes and care for one another. More info.