An event benefitting the Pointe-à-Callière Foundation
October 20, 2023 – from 6 pm
Espace Paddock – Parc Jean-Drapeau
Under the honorary presidency
Christiane Germain, Co-President, Germain Hotels
Yves Lalumière, President and CEO, Tourisme Montréal
500 guests expected for this sumptuous evening!
Gourmet buffet cocktail reception with guest chefs
Fashion show | Montréal designers
Guest DJ
Evening wear
Valet parking
---
Can't join us for this 1st edition of the event?
Instead, make a donation on the occasion of the MTL Ball to show your support for the Pointe-à-Callière Foundation
MAKE YOUR DONATION
---
Celebrate Montréal, a city, a Museum, a Ball.
For its 30th anniversary, the Pointe-à-Callière Foundation has planned an all-new initiative to support the Museum and further its reach: the MTL Ball.
Just as Montréal is at the core of the Museum's mission, it will also serve as the beating heart of this new annual benefit event. This great ball will be an opportunity to celebrate Montréal and shine a spotlight on its unique identity, its rich and diverse culture, its history, and its heritage.
Each edition of the event will focus on a different key theme representing an element of Montréal's DNA.
The central theme of the first edition of the MTL Ball will be Montréal fashion in all its beauty and diversity. There is much to explore on the subject, and the evening promises to be full of surprises and emotions, while firing the imagination.
---
Honorary Chairmanship
Christiane Germain Co-President Germain Hotels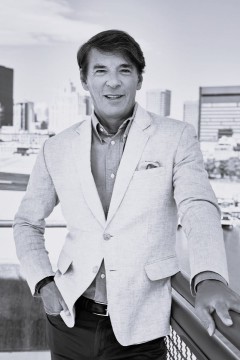 Yves Lalumière President – CEO Tourisme Montréal
   For over thirty years, Pointe-à-Callière has been bearing witness to Montréal's evolution. Today, it is our turn to show the Museum our gratitude through our support for this very first edition of the MTL Ball, happening in October 2023. The event is in keeping with the activities the Museum has developed since the beginning: it will be creative, unique, and part of Montréal's urban fabric, while showcasing the city's diversity and beauty. It will be a real pleasure to contribute to the success of the first MTL Ball and to thereby support Pointe-à-Callière, Montréal's archaeology and history complex. It's a date!
---
Honorary Committee
Corinne Comeau, Fiera Capital
Pierre Courchesne, ESI Technologies
Luc L'Archevêque, Sobeys
Laura Le Bouyonnec, KPMG Canada
Alain Primeau, UAP inc.
Éric Rufer, Exo
Pierre Savard, Magnus Poirier
 Pierre Turcotte, Alithya, President of the Board of the Pointe-à-Callière Foundation
 Stéphane Vigneault, Sun Life
---
Contribute