Ready for discoveries? Become a Member!
Support your favorite history museum and be ready when Pointe-à-Callière reopens! Enjoy our promotion and get 25% discount on your membership subscription or renewal all year long!
As a Member of Pointe-à-Callière, you'll have unlimited access to a world of discoveries, through our many national and international exhibitions. Not to mention all the other exclusive privileges, invitations and discounts for Members. Don't wait! By your second visit, your membership could have paid for itself!
Terms of this offer: 25% off all of our membership categories.
Applies to new memberships and renewals.
Available online and at the Museum ticket counter.
Valid until December 31, 2020.
Should you have any questions, contact the Pointe-à-Callière Foundation at fondation@pacmusee.qc.ca or 514-872-4643.
Exclusive benefits for Members
Illimited free admission to the Museum and its exhibitions
Invitations to openings
Free subscription to Cité magazine
Exclusive activities for Members
Fast pass ticket counter
10 % off discount at L'Arrivage Bistro and the Museum Shop
Access to the Members' Lounge (By reservation:, Tuesday to Friday, 10 a.m. to 5 p.m., on Floor 3 of the Mariners' House)
Categories and rates: 25% discount applied on the regular price
Senior Duo

2 seniors living at the same address
Family

2 adults/maximum 3 children under 17 yo
Next-gen of philanthropists

18-30 yo
Next-gen of philanthropists

31-45 yo
Rates include taxes.
Prices above include the 25% off promotion. Valid online and at the Museum ticket counter.
To contact the Pointe-à-Callière Foundation Member Service:
fondation@pacmusee.qc.ca
or 514-872-4643.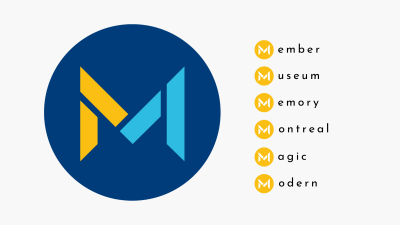 Members' Partner Discounts
50 % off admission fee :
Musée de la civilisation (Québec)
25 % off admission fee :
Centre Canadien d'Architecture
McCord Museum
Heritage Montreal- ArchitecTours
Château Ramezay
Maison Saint-Gabriel
15 % off :
Duceppe
Théâtre du Nouveau Monde
Opéra de Montréal
Orchestre Métropolitain
Segal Centre
Centre du Théâtre d'Aujourd'hui
Cinémathèque québécoise
Espace Libre TOHU
Centaur Theatre
10 % off :
Orchestre symphonique de Montréal
Are you a young professional?
Learn about joining La Relève at Pointe-à-Callière and the activities offered just for you!
Join today!
2 ways to become a Member:
Online payment
Pay in person
Directly at the ticket counter: take note it closes 30 minutes before the Museum closing time.
Make sure you give us your e-mail address to get the most out of your membership, since our e-newsletter and invitations are sent by e-mail.
Questions about membership? Contact us by e-mail or call us at 514 872-4643