Annual Funding Campain 2018-2019
Donating to the Pointe-à-Callière Foundation is a way of making a concrete contribution to supporting the Museum's development and its mission of safeguarding heritage.
You will never be more moved by the faces of Montrealers from yesterday and today! Coming soon to Pointe-à-Callière's renewed permanent exhibition Building Montréal, an installation made up of thousands of portraits arranged into a digital wall of 24 video screens will pay tribute to Montrealers.
We are asking for your help to enhance this presentation, to give visitors access to genealogical information on Montréal families, and to develop educational programs. We hope you'll show off your best and most charitable side. Every dollar helps!
CAMPAIGN GOAL: $ 100 000
Donate $150 or more to the annual fundraising campaign in support of the Faces of Montreal and you'll receive an invitation to an exclusive event organized especially for our donors in 2019.
See all the benefits for donors.
**Encouraging culture is a win-win for everyone!
Did you know that you get a tax credit when you give to a charitable organization like the Pointe-à-Callière Foundation?
Not only that, but if you make your first cultural donation of at least $5,000, you will receive an additional 25% tax credit on top of the other applicable tax credits! It pays to support culture!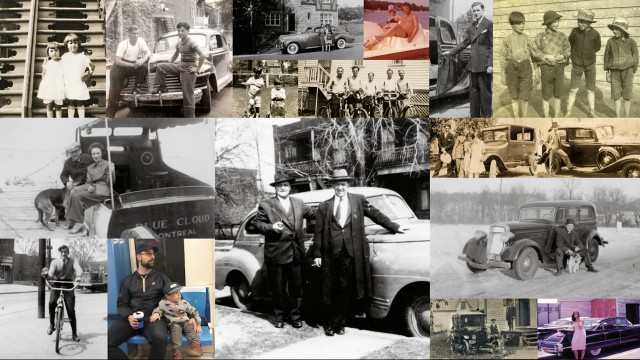 How to donate to the Pointe-à-Callière Foundation
Online: donate directly online. A simple, safe and environmentally friendly option!

By mail: complete the online form and mail your cheque, clearly marked with your name, to:
Pointe-à-Callière Foundation
350 Place Royale
Montréal, Quebec H2Y 3Y5

By phone: contact us at 514 872-4643
Different donation options
Did you know that there are different ways to donate? The Foundation issues income tax receipts for the following kinds of donations: