Patron profiles
March 14th, 2019
Martine Turcotte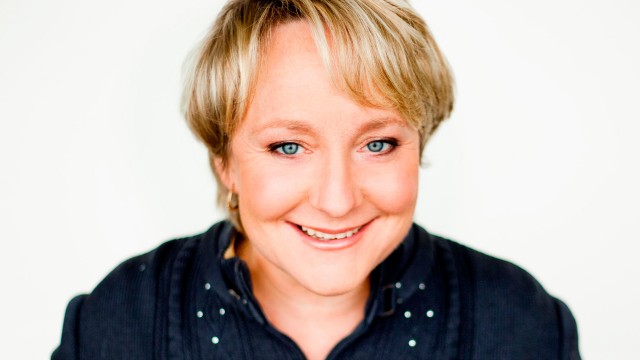 Martine Turcotte
Bell
KEEP AN OPEN MIND AND GIVE BACK TO SOCIETY
As Vice Chair, Québec of Bell Canada/BCE Inc., Martine Turcotte is responsible for driving the company's business, government, and community investment initiatives across Quebec. She is an accomplished leader with more than 25 years of strategic, legal and regulatory achievements at Bell. In 1999, she became the first woman to lead Bell's legal department and the youngest ever to join the senior management team. In February 2017, in partnership with Bell, Pointe-à-Callière unveiled Hello Montréal!, an exhibition on the history of telephony based on Bell's historical collection. In this interview for Cité magazine, Ms. Turcotte speaks about her community engagement.
How has your career informed your philanthropic commitment today? My career and philanthropic commitments are a little like vases that pour into one another. I use my expertise and business network to give back to the community, while my philanthropic experiences help give me a broader perspective. Philanthropy is an excellent way for me to keep an open mind and give back to society.
Why is it important for business people to get involved in the community? Business people can help a great deal and give back to their communities through their relationships and influence. I'm very proud to work for a company that values both human and financial engagement. At Bell, community involvement is everybody's business. For instance, in Québec, our 14,000 employees and 13,000 retirees put in tens of thousands of hours of volunteering every year.
Bell supports community initiatives and plays a leadership role in mental health. Can you talk about this commitment? What are you most proud of? Yes, Bell partners with a wide range of cultural and community institutions and initiatives all over Québec. With respect to mental health, I'm extremely proud that we have chosen to support a cause that might not seem very popular but for which the needs are great. Our Bell Let's Talk initiative has really helped start a conversation about mental health. Since 2011, over $93 million have been given to a large number of organizations, many of them in Montréal, to support research and access to care. Bell Let's Talk Day is the main driver of our mental health initiative – last January, it resulted in over 138 million interactions on social networks. Year after year, I'm stunned to see just how many people get on social networks to raise awareness and share their stories.
How do you personally engage with your community, and how does it benefit you? I currently work with several non-profit organizations. I chair the board of directors of Théâtre Espace GO, and I sit on the McGill University board of governors. It's stimulating to be around people from different backgrounds and gratifying to feel as though you are making a difference. It's also important for me to take time to be a facilitator, especially for managers just starting their careers and for women in business.
How, in your view, can high-level managers like yourself help young people develop a philanthropic spirit? I think we can inspire young leaders to engage with the community by setting a good example. I began volunteering very early, and that's how I developed a portion of my network. I encourage young people to get involved by telling them that it's a good investment that will also give them experience that they can put to good use in their careers.
Lastly, what is your view of Pointe-à-Callière's position in Montréal's cultural landscape? Pointe-à-Callière has a special place in Montréal. Being set right atop Montréal's birthplace, the museum is intimately connected with the city's history. Tourists who arrive here by the river notice it as soon as they disembark. The museum also has a special place in Bell's heart, since it was home to the exhibition Hello Montréal!, which took an entertaining look back at the history of telephony and of Bell in Montréal, based on objects from our archives. Advances in communication have a direct impact on a city's social and economic development, and the Pointe-à-Callière team did a wonderful job of showing this. For instance, visitors will see the important role women played in our industry. It's an exhibition the whole family should see.