Patron profiles
August 2nd, 2018
Robert Dumas, Foundation Board Chair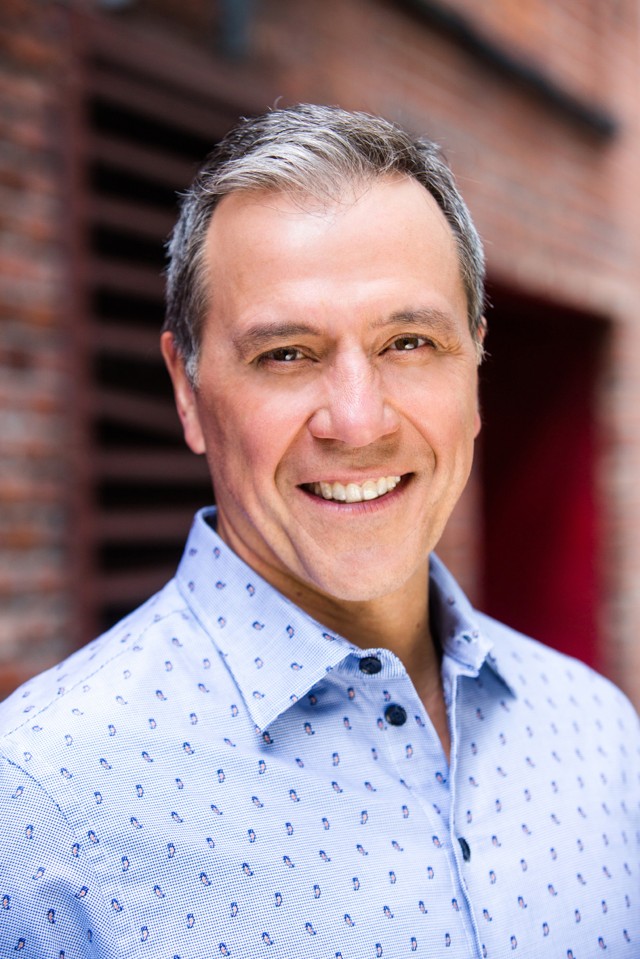 INTERVIEW WITH THE POINTE-À-CALLIÈRE'S FOUNDATION BOARD CHAIR
Robert Dumas is Sun Life Financial's Quebec President and CEO. His mission in this role is to sustain the company's success in Quebec and drive accelerated growth in its businesses. Mr. Dumas also oversees activities supporting Sun Life Financial's involvement in the community and is a board member of Dans la rue, an organization that provides assistance to homeless youth and youth at risk, and of Centraide. He has served as chairman of the board of directors of the Pointe-à-Callière Foundation since 2015.
What led you to choose the Pointe-à-Callière Foundation? I have long been interested in the history of Canada and of Québec, where my family settled in the 17th century. In my youth, I loved reading about Québec history, the rst colonists, the Indigenous peoples, and the coureurs des bois. In fact, D'Iberville was one of my heroes. In some sense, I think learning more about our history allowed me to "relive" the lives of my ancestors. I'm very proud of my involvement with Pointe-à-Callière; it's such an important institution in Montréal. Since its opening in 1992, the museum has attracted about 10 million visitors, making it the most important and largest history museum in Montréal. It's the museum of Montrealers. I also greatly admire Francine Lelièvre; she is a dedicated leader who brought the museum into being and has done marvellous work.
The Pointe-à-Callière Foundation celebrates its 25th birthday in 2018. How do you see the foundation's development in the coming years? I hope we can continue to attract a wide array of ambassadors who reflect Montréal's diversity. This doesn't just mean continuing to diversify our exhibitions to, for example, attract today's young people. Our work must both address the cultures who built Montréal and reflect those of new Montrealers, so that the museum also becomes an avenue of integration into the community. I hope we can continue to be ever more relevant in the lives of Quebecers today and going forward. Twenty-five years ago, the foundation had very few assets; today, we're approaching $15 million. We hope that our increased visibility, in part thanks to the celebrations of Montréal's 375th birthday, will help us increase the number of ambassadors.
How do you view the membership's role in the life of the foundation and the museum? I liken the foundation to the museum's lungs; it's our job to let the organization broaden its scope of action. In this analogy, the museum's Members are the oxygen. Their contribution is vital, and their participation is not merely nancial. Some of them give their time, and others are devoted visitors, but they are all our ambassadors. They promote the museum among their family and friends, and they play an important role in growing the foundation.
Where does your motivation for community engagement come from? The desire to get involved in the community has been rooted in me from a very young age. I come from a modest background that placed great importance on giving back to the community, and I'm proud of that. A community is more than just a group of people living together; it's a group that draws strength from knowing and helping one another. That's why I am involved in a number of philanthropic efforts, in particular with the foundation. Community involvement is one of our duties as citizens. Companies are important players in the community. As executives, we are answerable not only to the companies that employ us but also to the community. Many business leaders lead by example in their philanthropy. Their visibility often creates a snowball effect, both within their companies and in the community.
You oversee Sun Life Financial's involvement in the Québec community. Tell me about what that means and what you are most proud of? Sun Life Financial is very involved in sustainable development; it's part of our DNA. Of course our products and services help build strong, healthy communities. But what makes the most difference is our people's engagement. We have a number of key pillars. For instance, we are involved in slowing the growth of diabetes and its complications. I'm always astonished that during our screening events, at least 10 percent of participants discover they are at risk of developing diabetes or already have it and don't know. Knowing is step one toward better health. Another of our pillars is to improve access to culture for everyone. I was recently at Pointe-à-Callière when a bus of seven-year-old students arrived. It was a real party atmosphere! I was thrilled to see the group's diversity. Some of them probably came from families that were not among the founding peoples of Montréal. But regardless of their origins, the visit was a chance for all of them to imprint on Québec culture. It was really wonderful to see.
An article from the Cité Magazine – Spring 2018