FOUNDATION EVENT
April 16th, 2019
Arts and Tech 6@8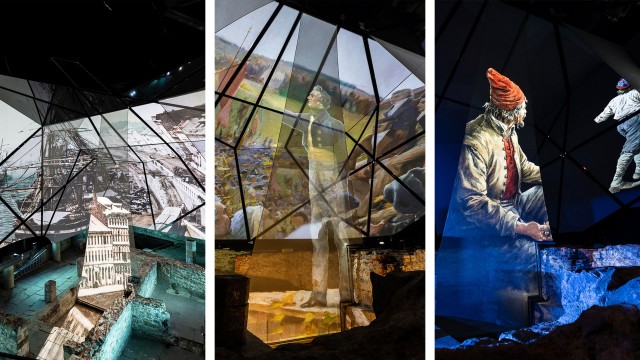 Photo : Pointe-à-Callière
Be among the first to see Pointe-à-Callière's all-new multimedia show at a 6@8 networking cocktail event, a collaboration of The Next Generation of Philanthropists with La jeune chambre de commerce de Montréal !
Cultural institutions, museums included, are relying more and more on new technology to provide their visitors with constantly renewed experiences. Artificial intelligence itself is making headway. But what about applications in arts and culture?
During this networking cocktail, we will have the privilege of discovering the brand new multimedia show entitled MTL Generations, a collaboration with TKNL, a genuine odyssey in time that will take us back to Montreal's founding. Enhanced by the use of cutting-edge technology, the show offers a unique immersive scenography: 3D computer graphics with spectacular special effects, HD sound environment, numerous projection surfaces (including side walls and ceiling)—all in a completely redesigned room, meeting today's technology standards, which looks down on genuine remnants from Montreal's past.
Experts from the show's design team will also be present to explain their process and answer your questions.
Prices
Members of Next generation of philanthropists : FREE
Reservation for next generation of philanthropists: lafriat@pacmusee.qc.ca
Tuesday 16 April 2019,
at 18h00
Pointe-à-Callière, Cité d'archéologie et d'histoire de Montréal
Pavillon principal
350 Place Royale
Montréal, QC H2Y 3Y5