Circuit and Guided tours
Free with admission - no reservations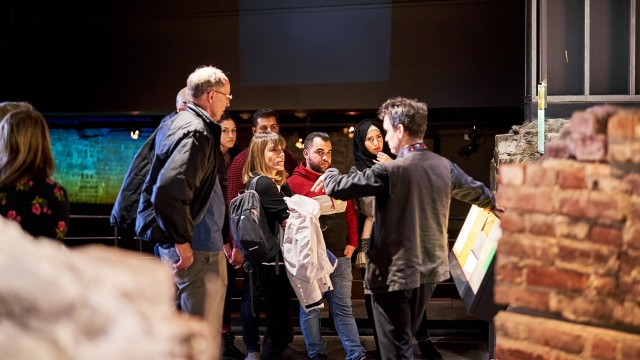 Photo: Romain Guilbault
Due to the COVID-19 situation, the Museum does not currently offer guided tours. Please note, however, that our guides will be present in the exhibition and will be happy to inform you and answer your questions. We invite you to consult the two circuits specially designed for you in order to get ready for your visit to Pointe-à-Callière.
You absolutely want to visit The Incas, Treasures of Peru exhibition and get a glimpse of the archaeological remains? This circuit is for you.
You are expecting a complete tour of the Museum including our permanent as well as temporary exhibitions? This circuit is for you.
Opening hours - Museum
Tuesday to Sunday
10 am - 5 pm
Saturday and Sunday
11 am - 5 pm
Please note that the ticket counter closes at 4:30 pm.
Also featuring