It's more fun with a group!
The Museum offers guided tours for groups. Reservation required.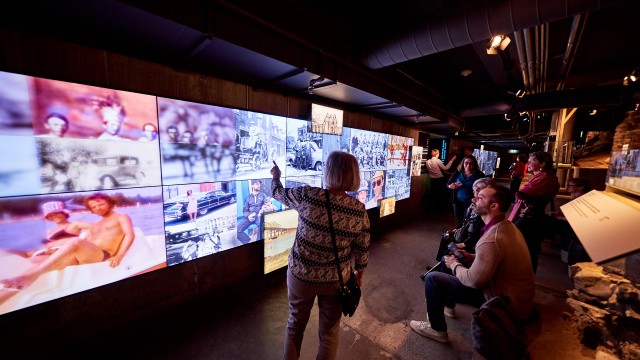 Photo: Romain Guilbault
Planning a group visit to Pointe-à-Callière? Our team will be delighted to welcome you to the Museum for a guided tour, in full compliance with all current health and safety measures.
Please feel free to contact us to discuss possible options so that we can put together a pleasant, enriching, and safe tour for your group.
Information and reservations
TERMS AND CONDITIONS
Confirmation
Ten days before your Museum visit, you must confirm the exact number of people. On the actual day of your visit, we will allow a 10% reduction in the total number of confirmed participants (to a maximum of 10 people). The group reservation includes a guided tour. After the guided tour and for the cost of 5$ extra per visitor, you can access the rest of the Museum on your own.
Cancellations
In the event of a cancellation between two and ten days before your scheduled date, you will be billed 30% of the total cost of your reservation. If you cancel two days or less before the scheduled date of your visit, you will be billed 50% of the total cost.
Payment
The full amount is payable on arrival at the Museum, or we can bill you. Please make your cheque payable to La Société du musée d'archéologie et d'histoire de Montréal or Pointe-à-Callière.
Also featuring