Citizen Action
November 2nd, 2020
The SMQ recognizes the "Nous sommes Montréal" educational project!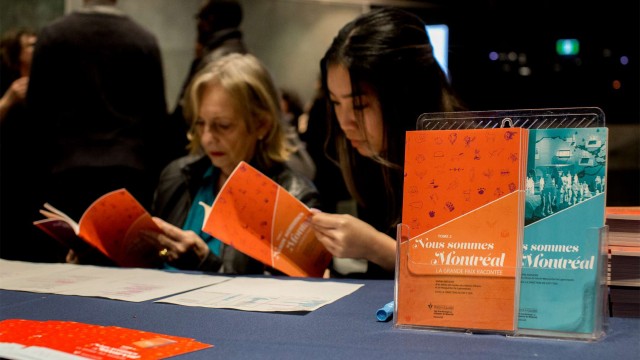 Photo: Sébastien Roy
On October 30, 2020, Pointe-à-Callière had the honour of receiving the Award of Excellence from the Société des musées du Québec (SMQ) category 5 (budget: $75 000 and less) for its educational project entitled Nous sommes Montréal, tome 2 – La Grande paix racontée (We Are Montréal, Volume 2 – The Great Peace, as told by young people). This inclusive creative writing project for high school students was carried out with two francization classes and one adaptation class, consisting of 50 students whose mother tongue is a language other than French.
The main goal of Nous sommes Montréal, which is in keeping with the Museum's mission, is to raise awareness and foster an appreciation of Montréal past and present through various educational and cultural efforts. Using a major event in Montréal's history—The Great Peace of 1701—as a starting point, the young people were able to explore the narrative and make it their own by relating it to their own realities and daily lives. By getting every student involved as a true stakeholder and leader, Nous sommes Montréal fosters non-formal learning and makes culture and history accessible to all.
As part of the project, the young people were encouraged to express themselves both orally and in writing, as well as through visual art—their choices guided the process, culminating in the publication of a collection that truly reflects who they are and in which they can take pride. The Société des musées du Québec emphasized the extent to which this project was a veritable catalyst for artistic creativity and how it was able to foster initiative and perseverance in the young participants.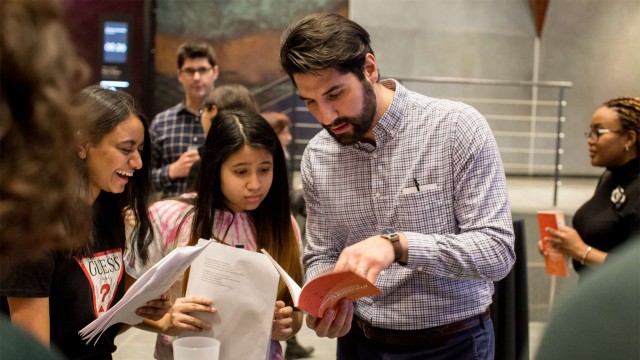 Photo: Sébastien Roy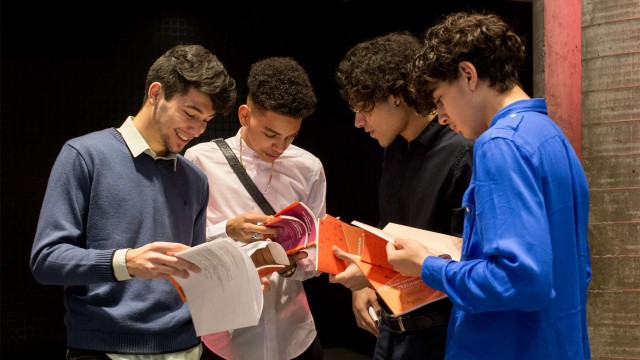 Photo: Sébastien Roy