A Word from the Executive Director
A Museum for Everyone!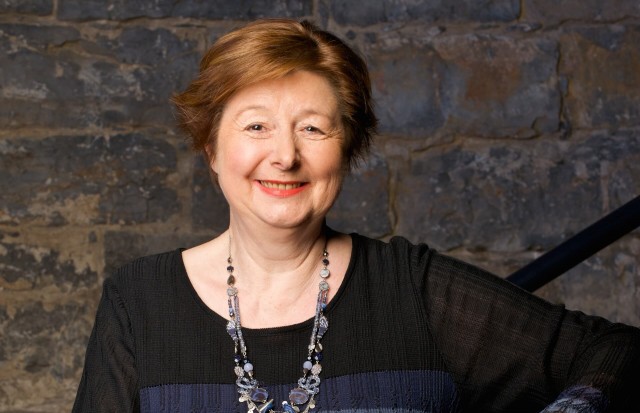 Francine Lelièvre
© Michel Julien
Allow me to say it loud and clear: Montréal is extraordinarily privileged in that we know and have preserved important traces of our city's exact birthplace, and can make them accessible to today's Montrealers and future generations. No other North American city is so fortunate!
Pointe-à-Callière, the Montréal Archaeology and History Complex, is a unique, rich and authentic museum complex made up of seven buildings and structures, built on Montréal's birthplace. And I would add that no other city brings together in one place a group of historic sites representing every period in its history. At Pointe-à-Callière, visitors can admire traces of our seven centuries of history, from prehistoric Native campsites to the present day.
There's no denying that we faced plenty of challenges when the Museum was built, back in 1992—Creating a new institution, deciding on an intricate architectural program that would allow us to preserve remarkable architectural remains and display them in situ with absolute respect for their integrity, designing a museum concept incorporating the latest technology, and much more! There were no models for us to follow. We had to invent, innovate and create one of our own!
Initially designed for 150,000 visitors a year, today Pointe-à-Callière welcomes more than 500,000, including some 100,000 young people. A quarter century later, the Museum has made a place for itself on the world stage, gaining recognition as a national and international institution.
Did you know that right here we have:
The first settlement in Montréal: Fort Ville-Marie
Montréal's first Catholic cemetery
Montréal's first marketplace
Montréal's first Custom House
The first collector sewer in Montréal and all of Canada
Montréal's first electricvpowered pumping station
And that since 1992...
The Museum has welcomed over 9 million visitors, including thousands of families.
Around 2 million children and students have taken part in our workshops.
Our team has put together some sixty temporary exhibitions, including about thirty world-exclusives. Some fifteen of these have travelled the country or have been exported internationally, spreading awareness of Pointe-à-Callière's expertise.
Some forty publications have been distributed worldwide.
The Museum has won close to 90 national and international awards.
Looking toward the future
Pointe-à-Callière has always been the largest and most popular of Montréal's 15 history museums. We owe our reputation and our performance to a team that works hard every day to welcome you, offer you rich and varied programming, entertain you and share our history with you.
The Museum is always working to bring you new experiences and to showcase the history of Montréal through various permanent exhibitions. Some of its most recent projects include the opening of a new building—Fort Ville-Marie, where it all began for Montréal—, a unique sound-and-light experience in Montréal's first collector sewer, an update to the Building Montréal exhibition, and the presentation of the new Generations MTL multimedia show, which dazzles visitors with its technological wizardry and artistic sensibility.
The Museum reflects our past, but it is constantly renewing itself and certainly has lots of room for the future!
Francine Lelièvre
Executive Director