Pointe-à-Callière News
December 23rd, 2019
A GPS app at Pointe-à-Callière!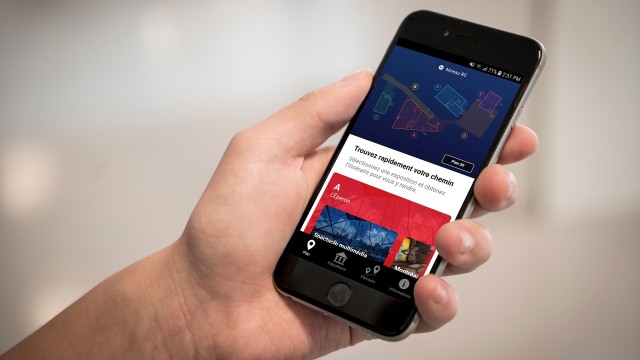 Pointe-à-Callière has a new tool for visitors: a GPS application for smartphones to help guide you through the Museum. Available as a free download, the app tells you about permanent and current temporary exhibitions at the Museum, in addition to suggesting tour routes to make sure you don't miss a thing! It provides an interactive directional map to guide you to the exhibitions you want to see, or to services such as our Museum Shop and L'Arrivage Restaurant.
Download the app next time you visit—and learn everything there is to know about the Montréal Archaeology and History complex!
Simply search for Pointe-à-Callière in the Apple Store or Google Play, depending on your phone or tablet OS.
Happy exploring!