Foundation News
June 14th, 2017
Recognition evening for major donors to the Memory Collector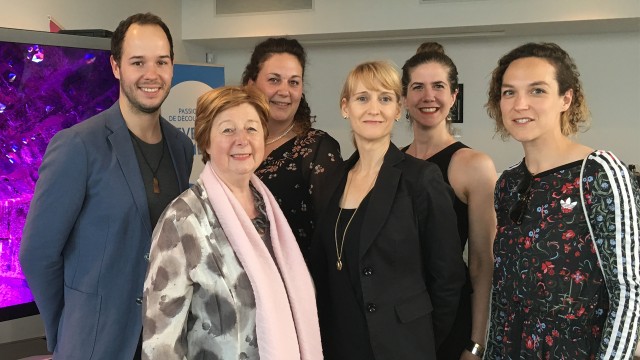 Francine Lelièvre, Anne Elisabeth Thibault and Élisabeth Côté from Pointe-à-Callière with part of the Moment Factory team who worked on the Memory Collector
Pointe-à-Callière
On June 8, in the Montréal 360° Space atop the Mariners' House, the Pointe-à-Callière Foundation held a special evening to thank the some one hundred major donors for their essential financial contributions to the Memory Collector. The valuable collaboration of Moment Factory, M. Bulles, Champagne Duval-Leroy and Maître Éditeur contributed to the success of the evening.
After enjoying the superb view from the terrace, the guests savoured some delectable Duval-Leroy champagne. Then Guénaël Revel, a champagne expert, teacher, writer, columnist and also the author of Champagnes, guide et revelations, published by Maître Éditeur, shared some secrets of the label's success with the guests and profiled the women who head up the firm.
Afterwards, Moment Factory producer Marie Belzil, co-designer of the Memory Collector, talked about the behind-the-scenes multimedia work that went into transforming the collector sewer into the Memory Collector. She described all the creativity and technical challenges that led to this immersive, inspiring experience for all.
Lastly, André Bouthillier, Executive Vice-Chair of the Board, spoke to the guests: "On behalf of all my colleagues on the Board of the Pointe-à-Callière Museum Foundation, thank you for contributing to the annual campagn that allowed us to create the Memory Collector and the fabulous result: this wonderfully symbolic place for Montrealers. I'm happy to report that we raised $176,000, a new record. An amazing success!"
The Foundation depends largely on such fundraising activities to pursue its mission of supporting the Museum's operations and growth. And we're not about to stop now! We'll soon be ready to announce our new campaign – watch for details!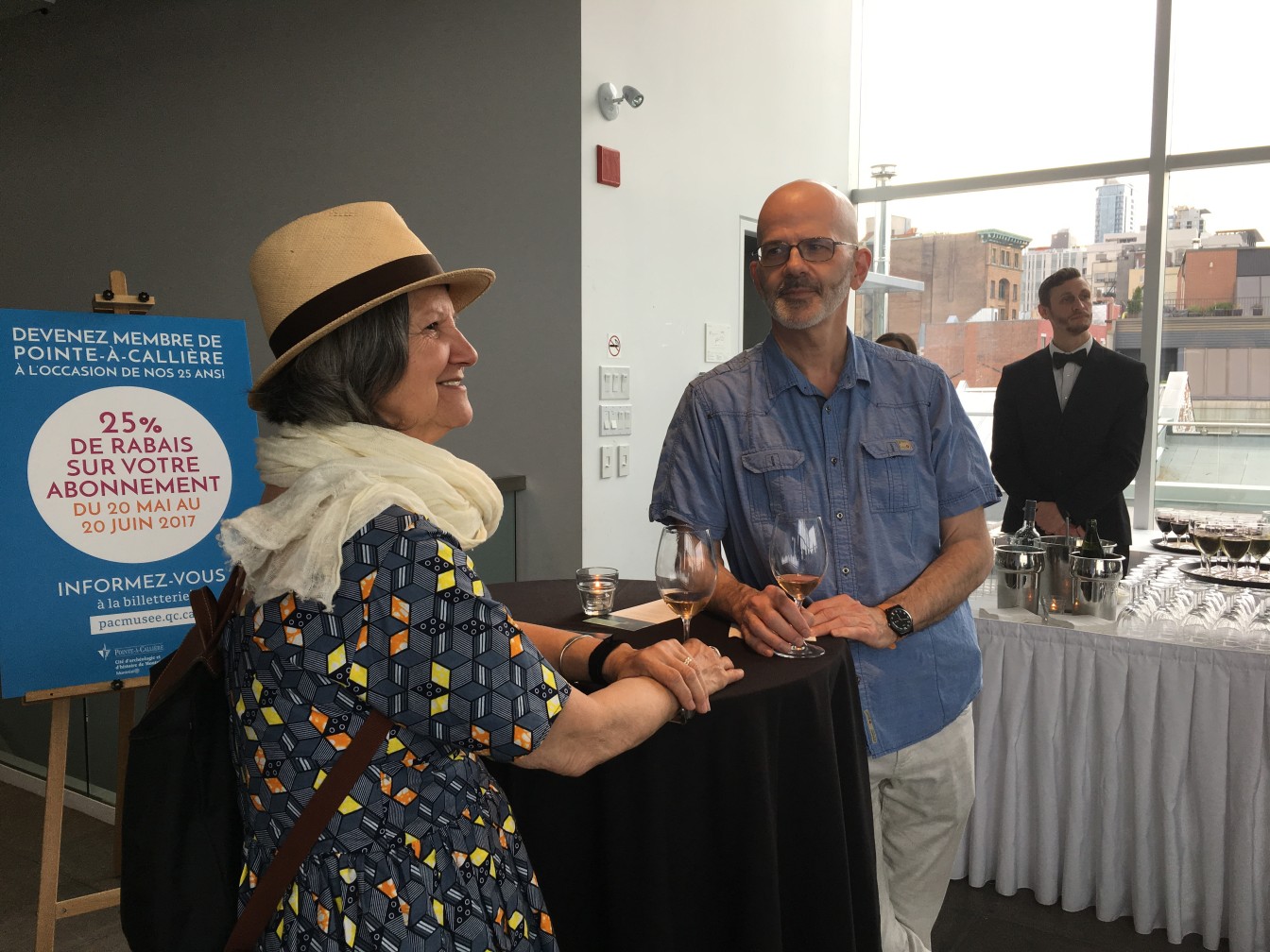 Major donors of the Recognition evening to the Memory Collector
Pointe-à-Callière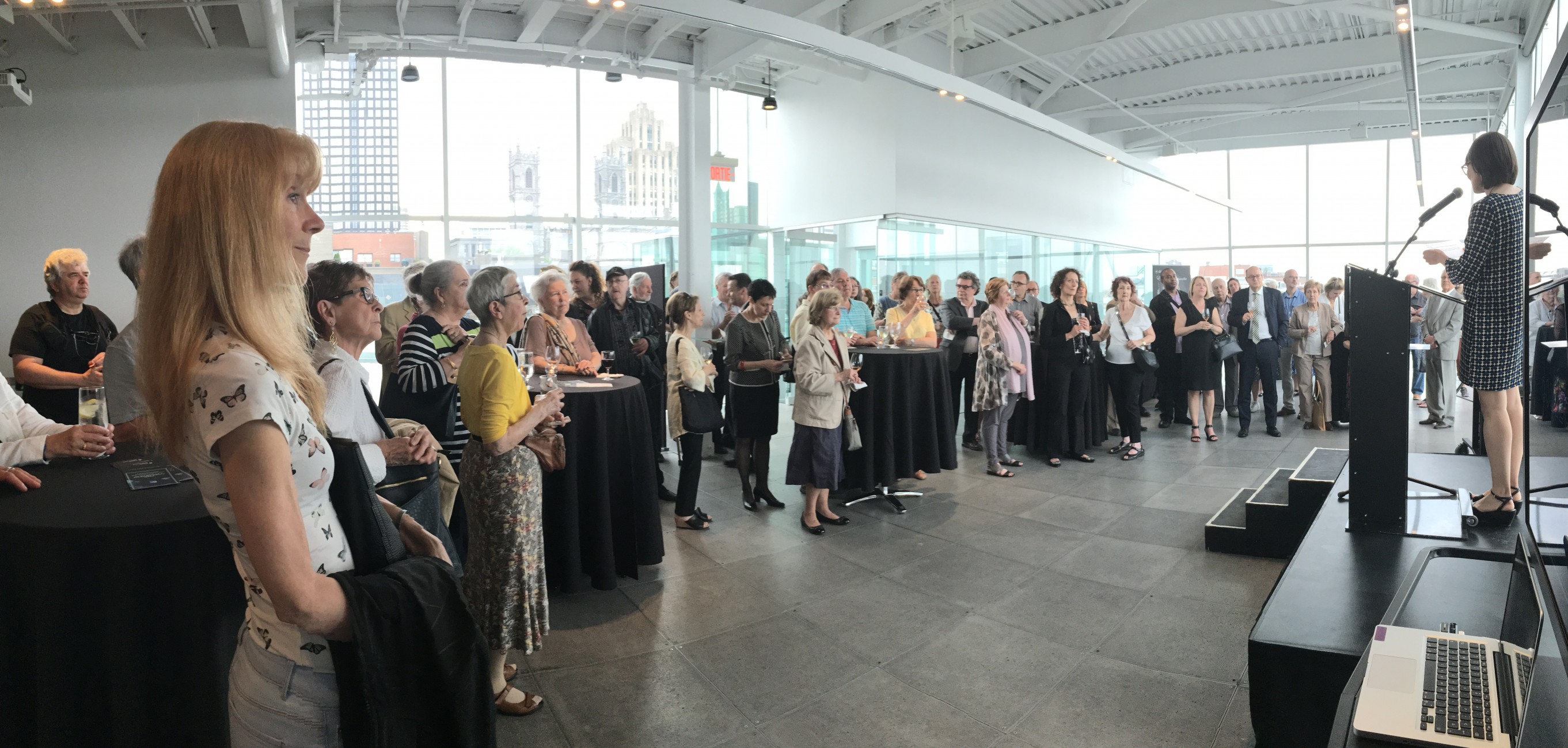 Pointe-à-Callière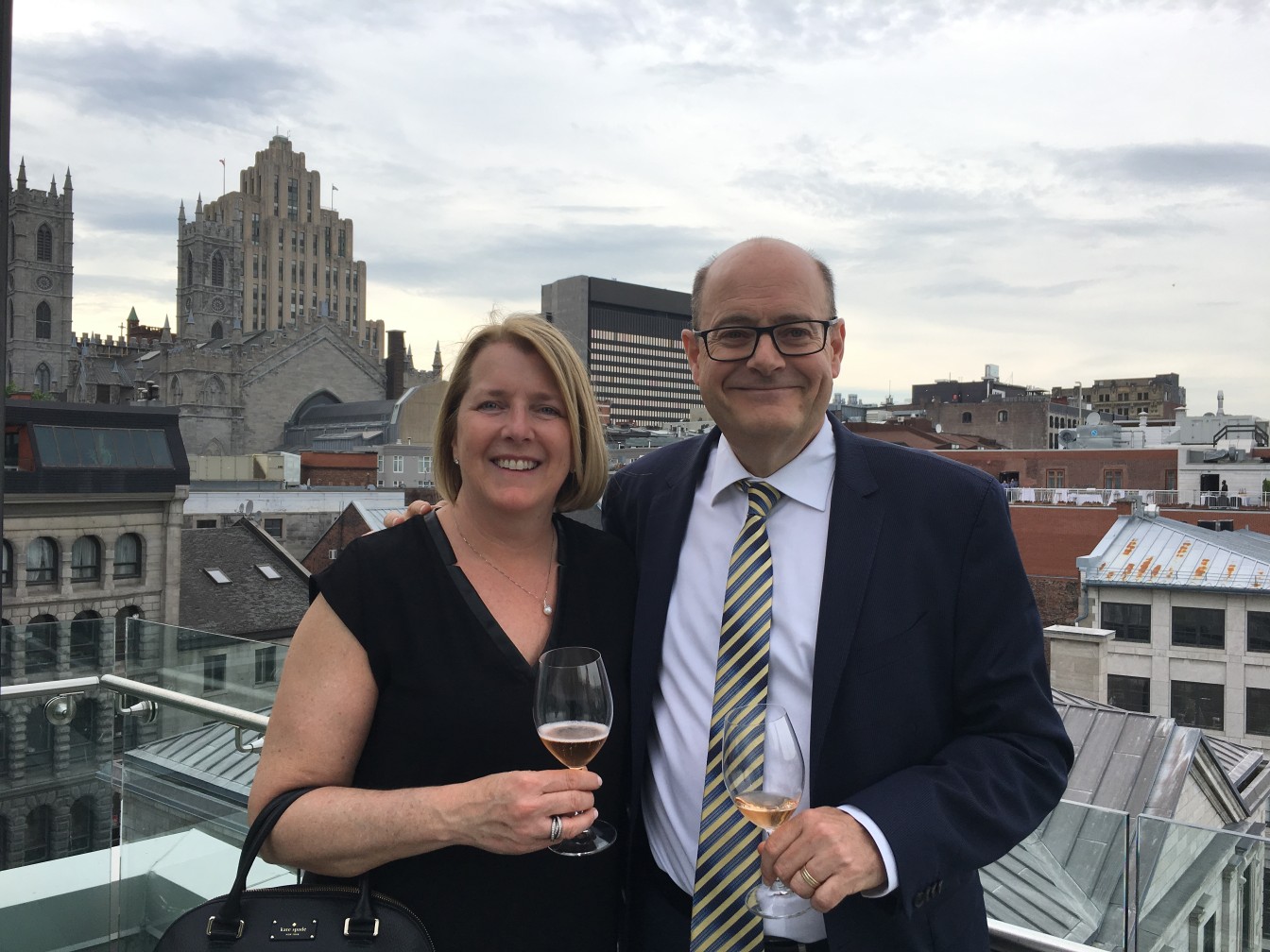 Major donors of the Recognition evening to the Memory Collector
Pointe-à-Callière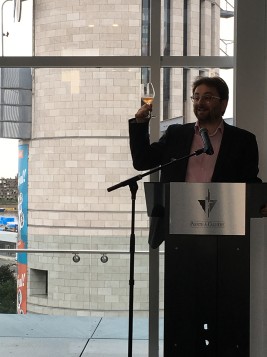 Guénaël Revel, M. Bulles
Pointe-à-Callière
Champagne Duval-Leroy
Pointe-à-Callière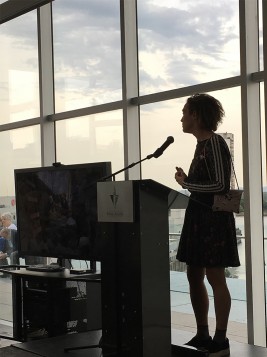 Marie Belzil, Moment Factory
Pointe-à-Callière