Guided tour of Saint-Laurent boulevard!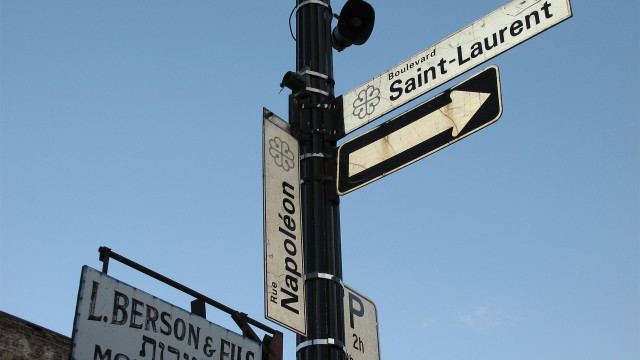 Photo: Christine Jackowski, The Main https://www.flickr.com/photos/jaxphotography/1414438551. Copyright: Creative Commons
A guided tour exploring the architectural evolution of Saint-Laurent Boulevard since 1880
As part of its Pointe-à-Callière Cultural Outings series available exclusively to Members, the Foundation is pleased to invite you to its second activity : a guided tour of Saint-Laurent Boulevard!
We'll follow in the footsteps of an expert guide from the Héritage Montreal Foundation—Pointe-à-Callière's partner for this exceptional cultural outing—as we make our way up the "Main" from Prince-Arthur Street to Laurier Street.
Along the way, we'll explore the history of the artisans' workshops and small neighbourhood stores that gave way to a succession of clothing manufacturers, making Saint-Laurent Boulevard one of Canada's most important manufacturing hubs. We'll also explore how the Main's essentially commercial nature, which drew thousands of workers from various cultural communities, has evolved to what it is today.
PRACTICAL INFO
Guided tour on the architectural evolution of Saint-Laurent Boulevard since 1880
Sunday, August 11 at 10:30 am
Tour departs: Corner of Saint-Laurent Boulevard and Prince-Arthur Street (10-minute walk from the Sherbrooke metro station)
Tour ends: 10-minute walk from the Laurier metro station
Duration: 2 hours
Please note that this is an outdoor tour and that it takes place rain or shine
Cost: $13, payable on-site in cash
Only 25 spots available