Exhibitions beyond the Museum
June 23rd, 2023 — October 9th, 2023
Montréal Capital City
June 23 to October 9, 2023
Old Fire Station No. 1
335 Saint-Pierre Street, Old Montréal
10 am to 5 pm, Tuesday through Friday
11 am to 5 pm, Saturday and Sunday
Closed - Monday
Free
Explore the remarkable history of the archaeological site of St. Anne's Market and the Parliament of the Province of Canada
Just a few steps from Pointe-à-Callière, in Old Fire Station No. 1 on Place D'Youville, artifacts unearthed at one of Canada's largest archaeological sites are on display. They will take you back through time to the mid-19th century, a time when Montréal was the country's capital! The Government of Québec has designated the site as an archaeological heritage site.
In the middle of the 19th century, in the historic heart of Montréal, there stood what was then the city's largest civil building: St. Anne's Market, the first indoor market in Montréal. It was there that the abolition of slavery in the British Empire was celebrated in 1834. Ten years later, the market was converted into the Parliament of the Province of Canada. This was where politicians like George-Étienne Cartier, Robert Baldwin, and Louis-Hippolyte LaFontaine came together to debate and adopt laws that would leave an indelible imprint on the history of Canada, Québec, and Montréal. It was in this very parliament building that French was made the second official language of the State and that the era's Governor General, Lord Elgin, fully recognized the principle of responsible government.
Go behind the scenes of democracy in action and explore a key period in Montréal history.
 
A unique opportunity to see artifacts found during archaeological digs on Place D'Youville 
Between 2010 and 2017, during archaeological digs carried out by Pointe-à Callière, with the financial support of the City of Montréal and the Ministry of Culture and Communications of Québec, over 350,000 artifacts were unearthed. The exhibition features close to 300 of these objects, including several of which are being exhibited for the very first time! A unique opportunity to examine these fascinating witnesses to Montréal history during this spirited era.
Alongside these artifacts—tangible witnesses to the past—, breathtaking 3D models of St. Anne's Market and the Parliament complete the immersion and take you through the building as though you were there in person! You'll even get to meet some life-size historical figures!
Accounts by archaeologists and historians will further your knowledge of the site's importance and the extensive research work carried out by Pointe-à-Callière over the last few years.
A must-see exhibition!
Explore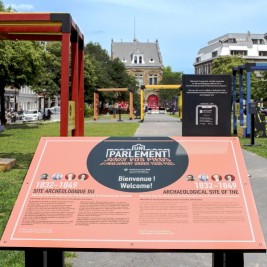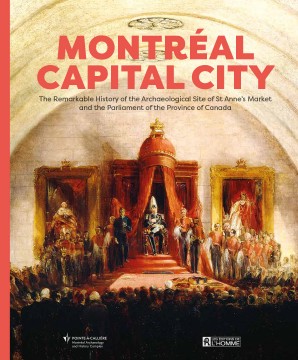 Book
Montréal. Capital City
Order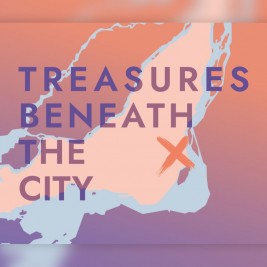 Webseries
Treasures Beneath the City
Watch