Publications
Montréal. Capital City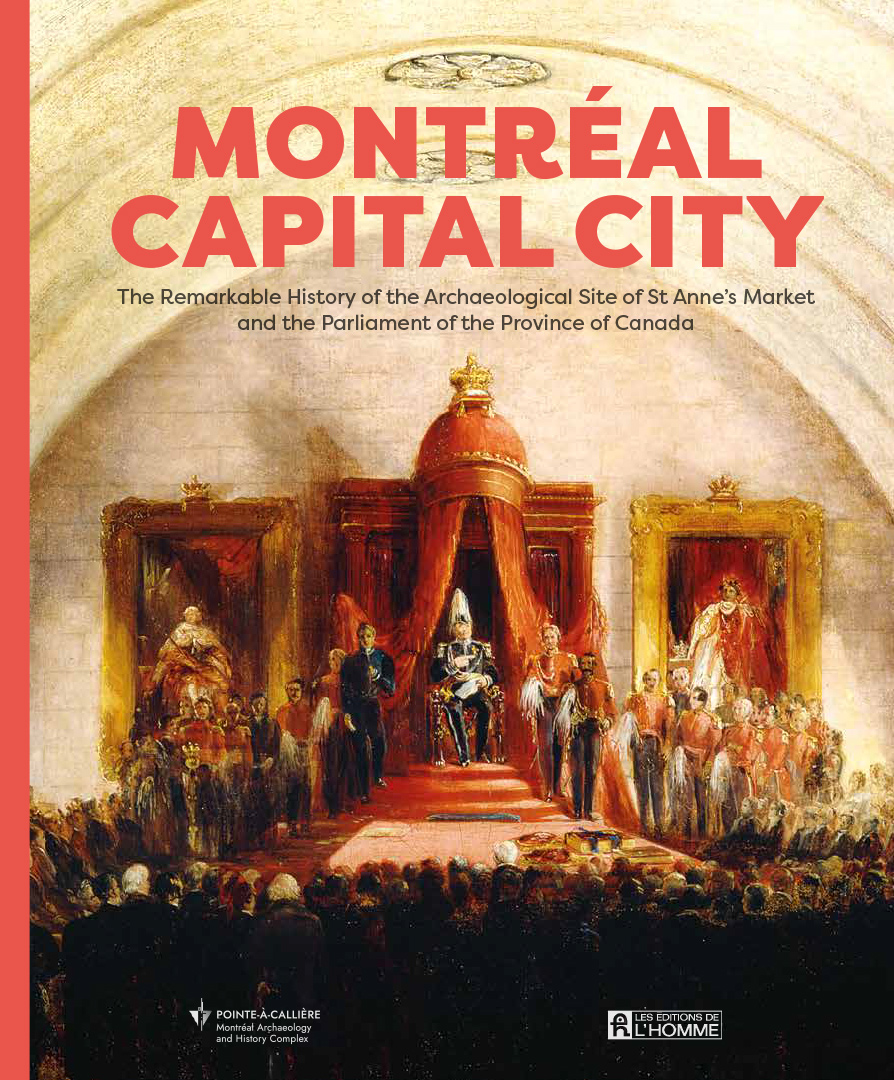 Choose an option
(French version) Montréal, capitale

-

$46.95
(English version) Montréal. Capital City

-

$46.95
Montréal. Capital City
The remarkable story of the archaeological site of St. Anne's Market and the Parliament of the United Province of Canada
Who remembers it today? And yet… from 1844 to 1849, Montréal was indeed the capital of Canada—or, more accurately, of the "United Province of Canada" as the British government had decided to call its colony.
The Parliament was housed in an impressive building—constructed in 1834 on the site of present-day Place D'Youville—, which had previously been home to St. Anne's Market. On April 25, 1849, rioters burned down the building… Through archeological digs carried out by Pointe-à-Callière between 2010 and 2017, memories of the building's successive former lives have been reawakened.
Explore a little-known chapter in the history of Montréal, Québec, and Canada through the surprising, eventful, and previously unpublished accounts brought to life in this book written by dedicated historians and archaeologists.
A beautifully illustrated coffee-table book edited by Louise Pothier, Chief Archaeologist at Pointe-à-Callière, Montréal's Archaeology and History Complex. Published by Éditions de l'Homme. February 2022. 240 pages.