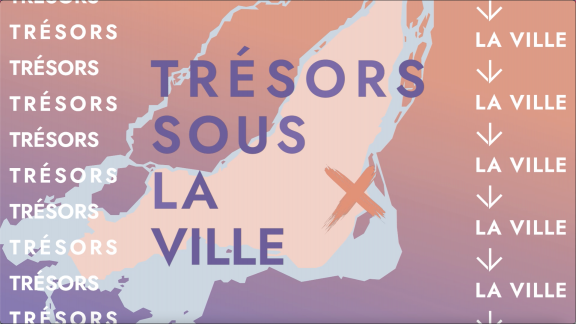 Our archaeologists reveal the secrets that lie beneath Montréal streets
Join archaeologists Hendrik Van Gijseghem and François Gignac as they trace the city's history in this captivating web series that reveals the secrets of a major archaeological site in Old Montréal!
At one time, one of the city's most majestic buildings stood just a few steps from Pointe-à-Callière, on present-day Place D'Youville Street. Built in 1832, it housed St. Anne's Market, a key meeting place for the city's residents. Though it remains a little-known fact, in 1844, Montréal became the capital of Canada. And this same building served as the seat of Parliament until 1849. For four years, this is where critical decisions were taken for the advancement of Canadian democracy, before the Parliament building was burned down.
It would take close to two hundred years for its remains to be excavated, at the Museum's initiative. Despite the fire and the passage of time, over 350,000 artefacts have been unearthed at the site—thousands of object fragments that our archaeologists have tasked themselves with further understanding and explaining.
Webseries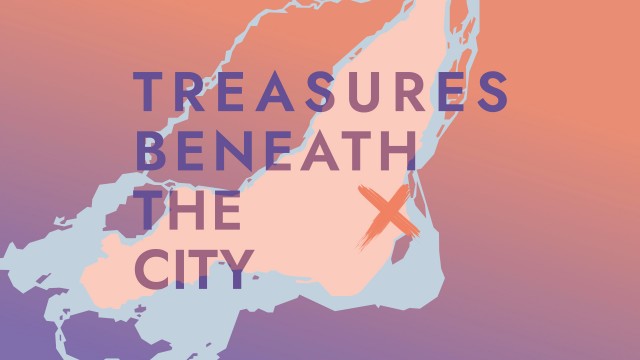 A 6-EPISODE WEB SERIES
The secrets of a major Montréal archaeological site, revealed!
---
Episode 1
St. Anne's Market
A magnificent building constructed in the neoclassical style, St. Anne's Market was much more than just a market...
Episode 2
The Parliament's Washrooms
With the arrival of parliamentarians, some fifteen automatic toilets were installed, which our archaeologists have managed to reconstruct... one fragment at a time
Episode 3
The Assembly Seals
Archaeologists found very few metal objects on the site, as citizens probably recovered them from the remains of the burned Parliament building. Except—surprise!—the Legislative Assembly seals!
Episode 4
Lost Libraries
On April 25, 1849, the Parliament libraries went up in smoke. Using modern technology, archaeologists have managed to identify the charred books.
Episode 5
Objects Under Study
What were they doing there? Certain objects found during digs undertaken by Pointe-à-Callière between 2010 and 2017 have piqued the archaeologists' curiosity.
Episode 6
Witnesses of the Past
The past brought to life through thousands of fragments... By listing and gathering the 350,000 artefacts found on the site, one by one, our archaeologists have reconstructed objects and their histories.
Exhibition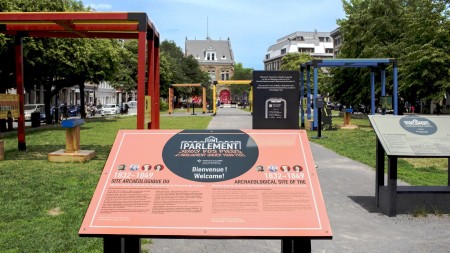 A Parliament Under your Feet
Stroll across the remains of this site of national significance, exploring its history and that of the people who frequented it.
Guides on site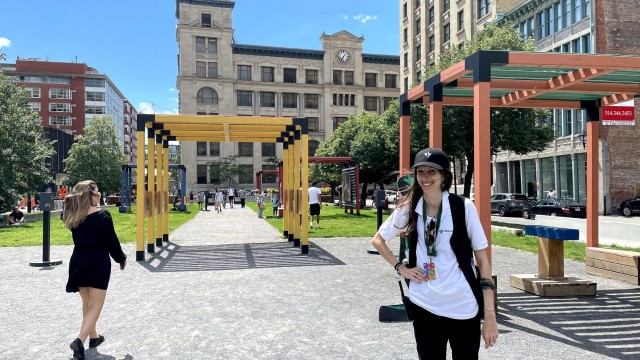 Questions?
Ask one of our guides stationed on the archaeological site: Place D'Youville, between St-Pierre Street and McGill Street
This project was made possible thanks to financial support from Tourisme Montréal's Fonds de maintien des actifs stratégiques, with the financial participation of the Government of Quebec.