Citizen Action
October 15th, 2020
History is coming to early childcare centres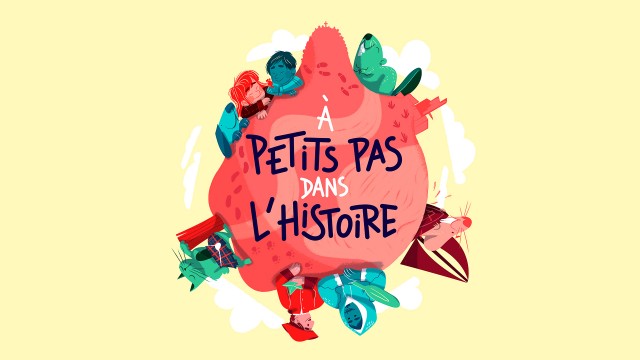 Illustration: Élodie Duhameau
Because one is never too young to learn about and appreciate history, Pointe-à-Callière is proud to have established the "À petits pas dans l'histoire" pilot project. Working with five ECCs in Montréal—Garderie Petit Palais, the Chaussegros and Palais installation, CPE Mamuse, CPE Viroulu, and CPE Tortue têtue—as well as with the Petits bonheurs festival, the Museum is now offering enriching cultural activities in these childcare settings!
Created by Pointe-à-Callière, this project seeks to foster the integration of culture and history into children's lives, starting in early childhood. To do so, activities were developed to raise awareness of Montréal history among 4 and 5-year-olds, aiming to introduce them to and further their appreciation of Montréal's past and present! These activities use storytelling, legends, songs, multisensory games (incorporating the sense of touch, smell, etc.), music, and dance to highlight the cultural assets and history of the communities that built Montréal, from the First Nations to the French, English, Scottish, and Irish communities.
To tell these stories, the Museum is working with five artists who have created original narratives, adapted to a young audience, each relating a different aspect of the history of these communities. The activities are being held with the children directly in the participating childcare centres over the course of 2020 and 2021.
Pointe-à-Callière hopes this initiative will lead to other such projects in the future!
The "À petits pas dans l'histoire" project was created by Pointe-à-Callière and has been made possible through the support of the Ministère de la Culture et des Communications.