Pointe-à-Callière News
May 20th, 2022
L'Arrivage Bistro reopens its doors!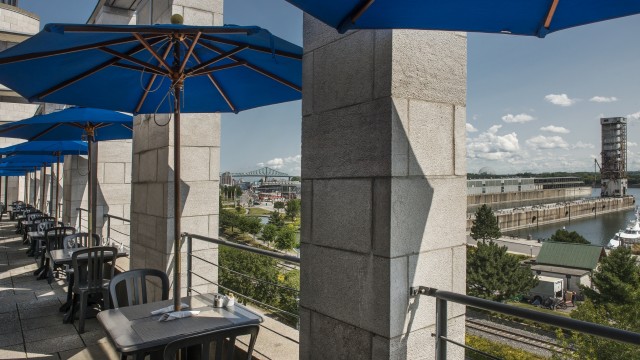 Caroline Bergeron
Starting May 19, come enjoy a meal at L'Arrivage Bistro! The new management, consisting of chefs Maxime Croteau-Mercier and Charles Giroux, are serving up a trendy yet friendly menu featuring local ingredients.
For brunch or for lunch, the Bistro is ready to serve you a variety of classics, pairing seasonal vegetables with fish and local meats… as well as 100% vegan options.
With a breathtaking view of the river and the Port of Montréal, L'Arrivage Bistro is an absolute must… the perfect spot to top off your visit to the Museum!
HOURS
Wednesday to Sunday
11 am to 3:30 pm
Brunch is served until 3 pm