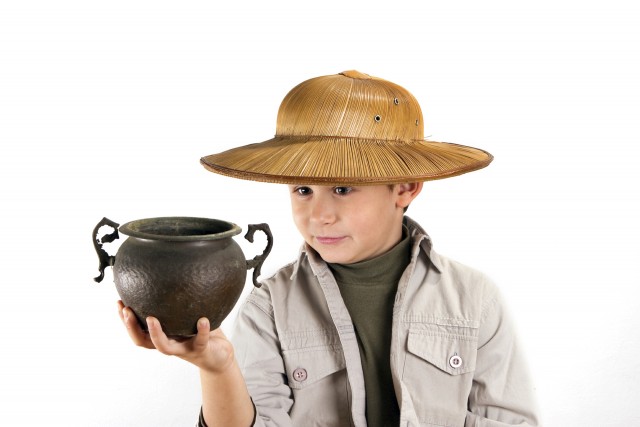 The Museum offers young people an archaeological activity that takes place in a veritable simulated dig site, located in a special space at the Museum: the Archaeo-Adventure Workshop.
Children take part in a search for archaeological objects. The little budding archaeologists even get to put on an archaeologist's gloves to examine and handle real artefacts.
Once all of the objects have been unearthed, children can let their imaginations run wild by making a clay model of some Amerindian pottery. They can bring their work of art home as evidence of their exciting archaeological dig.
Information and reservations: 514-872-8209, or locations@pacmusee.qc.ca
Maximum of 15 participants and 3 accompanying adults per group (maximum of 18 people); additional fees apply if there are more participants;
Parents are responsible for providing snacks; the Museum provides a space in which the activity is held, and where drinks/cake can be served;
Certain decorations are permitted ;
Payment by credit card or cheque upon signing the contract ;
No refunds less than 12 days prior to the event date;
Cost: $450 (+ taxes) (includes the 2-hour activity with a guide in attendance at all times).