Cité Magazine
Mariners' House: A Place for All!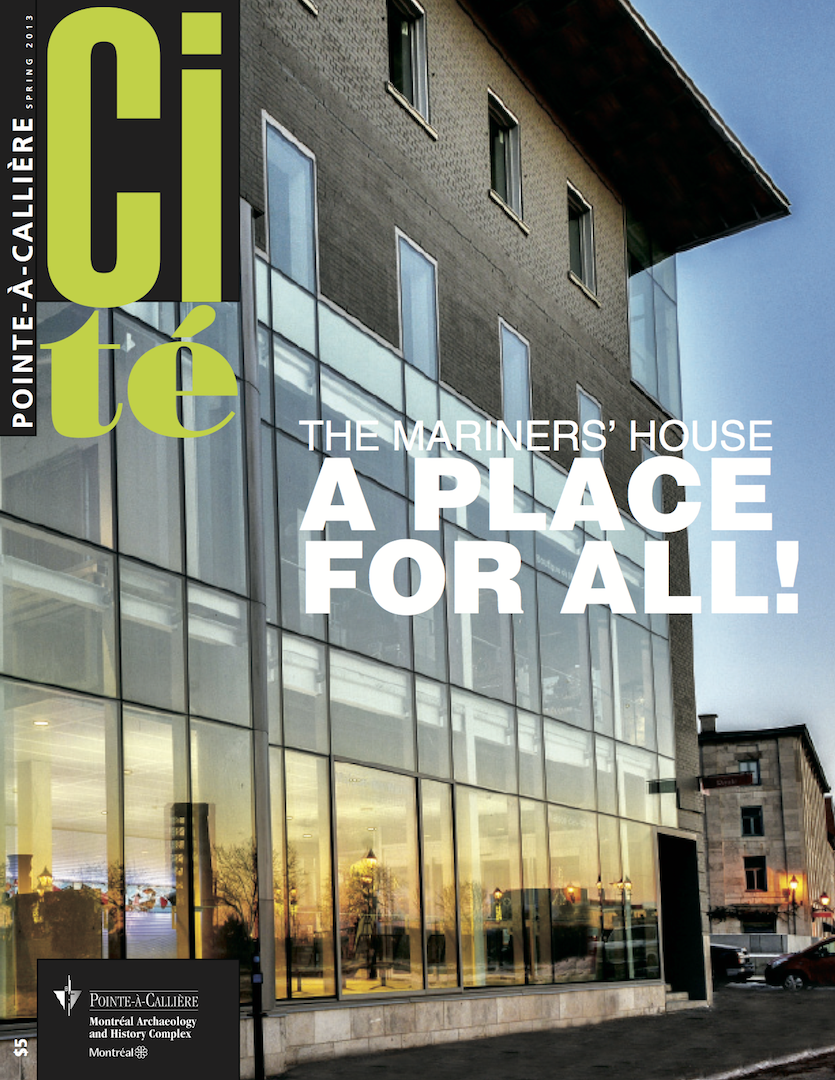 Cité Magazine of the the Pointe-à-Callière Foundation
Volume 1, No. 1
Spring 2013
Pointe-à-Callière is continuing to evolve with the opening of the Mariners' House. This new gathering place, dedicated to history and archaeology, be ts a city that is making culture one of its main drawing cards. Pointe-à-Callière has been contributing to this initiative since 1992, winning the hearts of Montrealers, Quebeckers and tourists.