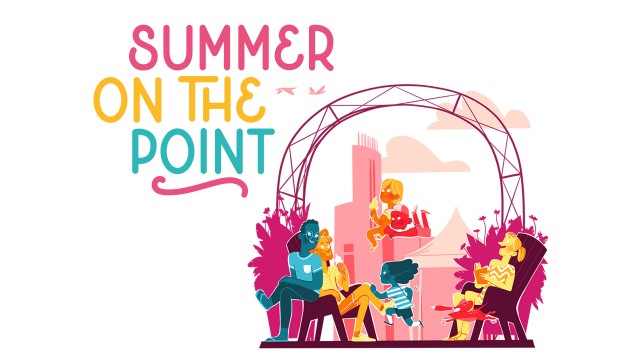 Illustration : Élodie Duhameau
May 13 to October 10, 2022
Place Royale and Place D'Youville, Old Montréal
Pedestrian space, relaxation area and free outdoor activities all summer long!
Zen out in an urban oasis in the heart of Old Montréal, right next to the Museum! The pedestrian area between Place Royale and Place D'Youville is once again in summer mode. Picnic tables, Adirondack chairs, a public piano, a Wish Tree, a ground mural, and other urban features decked out to celebrate Pointe-à-Callière's 30th anniversary await you!
The space will come alive all summer with a plethora of free activities. Everything kicks off on Tuesday, June 21, from 4 pm to 7 pm, with Midsummer – A Celebration of Summer, a festive event featuring Scandinavian traditions.
In July and August, come see us on Thursdays at noon for Musical Middays, and on weekends take part in the Family Sundays, when young and old alike can experience activities related to the Vikings – Dragons of the Northern Seas exhibition.
And don't forget to take a stroll through our traditional Public Market of the 18th Century, which is making a new debut in 2022!
Pointe-à-Callière celebrates its 30th anniversary in 2022!
The year 2022 marks the 30th anniversary of Pointe-à-Callière… and Montréal's 380th! To celebrate this double anniversary, we have a very special program lined up for you.