30th anniversary
May 13th, 2022 — October 10th, 2022
Wish Tree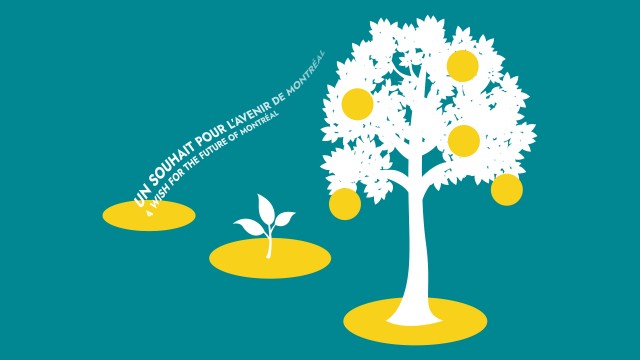 Samuel Tremblay-Boucher / Pointe-à-Callière
May 13 to October 10, 2022
Outside, in front of the Museum
A WISH FOR THE FUTURE OF MONTRÉAL
During your visit to Pointe-à-Callière, take a break by our Wish Tree! Proudly standing in front of the Museum to mark its 30th anniversary, this nearly 8-foot-tall participatory art installation has been put up to let you share your wishes, dreams and ideas for the future of Montréal.
Throughout the summer, add your own touch of beauty to the tree by leaving a message among the wishes of other visitors. Together, these messages will inspire us for the next thirty years.
Let's get wishing!
This activity is part of Pointe-à-Callière's 30th anniversary festivities.