Pointe-à-Callière News
August 19th, 2021
The iA Financial Group Workshop: a colourful new spot for our young people!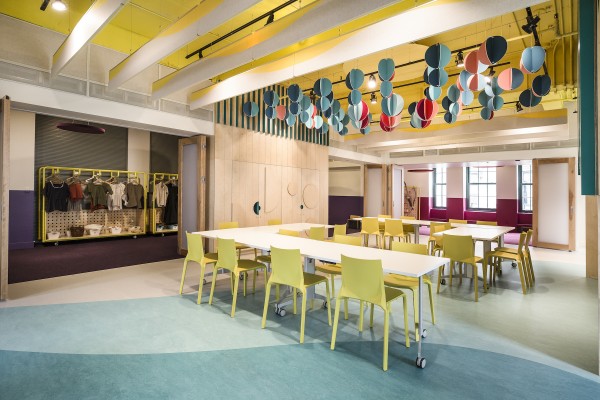 Photo: Laura Dimitriu
A new, modular, hybrid learning space—The iA Financial Group Workshop—is revitalizing the Museum's educational offerings. This all-new space created in the Old Customs House – Fondation J. Armand Bombardier Building provides a fun and colourful environment that has been adapted for students, where they can take part in dynamic activities or rest in designated relaxation areas. Designed to host school workshops, with specially adapted furniture, modular spaces that can be adjusted to suit the needs of the various workshops, improved soundproofing, and the addition of a water source: every effort has been made to keep young people stimulated.
Thanks to the Pointe-à-Callière Foundation's 2019-2020 fundraising campaign and the generous support of iA Financial Group, children can now take advantage of this space created especially for them.