Pointe-à-Callière Foundation
November 7th, 2023
The MTL Ball: an exceptional 1st edition!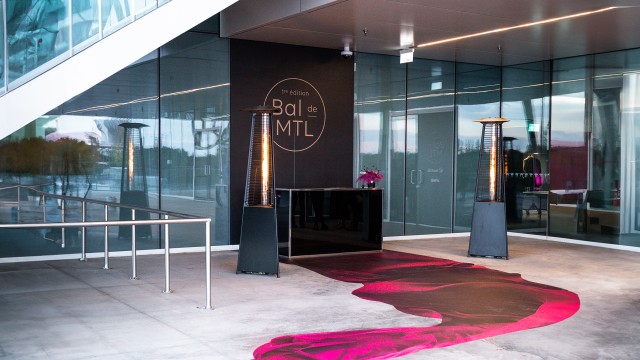 © 333photo
THE MTL BALL – First Edition: a resounding success for the Pointe-à-Callière Foundation!
Under honorary co-chairs Christiane Germain, Co-President of Germain Hotels, and Yves Lalumière, President and CEO of Tourisme Montréal, this first edition of the MTL Ball was a true success! The event raised $425,000, with the money going directly towards supporting the Museum's development and growth, allowing it to build relationships with the Montréal community.
Some 500 guests had the opportunity to see a spectacular fashion show tracing the evolution of Montréal fashion from the 1950s to the present day. Created and produced by Philippe Denis, the show featured models of all ages from a variety of communities, wearing the creations of some thirty Montréal designers.
On the gastronomic side of the event, in addition to the menu prepared by the main caterer, Olive Orange, guests also had a chance to sample special morsels by our guest Montréal chefs: Pascal Bolduc and David Hibon from Le Flamant, Paul Toussaint from Kamùy, Francis Duval and Geneviève Beaudoin from Jaja, Francis Blais from Menu Extra, and Olivier Potier from Chez Potier.
The Pointe-à-Callière Foundation would like to thank its two principal sponsors, Sun Life and KPMG, as well as the SAQ, MAC Cosmetics, Karine Joncas, Air Canada, and Coulibri Ridge. And a big thank you to everyone who took part!
See you in 2024 for a 2nd edition of the MTL Ball!
Photo credit to indicate when using: © 333photo / Pointe-à-Callière
Designers featured in the MTL Ball fashion show
Marie-Paule Nolin, Raoul-Jean Fouré, Anita Pineault, Rainmaster by Marielle Fleury, Michel Robichaud, Francine Vandelac, Molyclaire by John Warden, Parachute by Nicola Pelly and Harry Parnass, Jean-Claude Poitras, Michel Vaudrin, Jean Airoldi, Nadya Toto, Muse by Christian Chenail, Envers by Yves Jean Lacasse, Michel Desjardins, Marie Saint Pierre, Philippe Dubuc, Denis Gagnon, Andy Thê-Anh, Helmer Joseph, Bodybag by Judith Desjardins, Antonio Ortega, Martin Lim by Danielle Martin and Pao Lim, Atelier B by Anne-Marie Laflamme and Catherine Métivier, Maria Esperanza Duenas Rodriguez, Romane Poulin, Élisabeth Atchadé and Clarisse Bessard, Maison Édéenne
About the Pointe-à-Callière Foundation
Created in 1993, the Foundation works to support the development of Montréal's archaeology and history museum. Since it was founded, it has contributed to all of Pointe-à-Callière's major projects, including the preservation of the archaeological remains of Montréal's birthplace, the renewal of multimedia shows, the presentation of large-scale international exhibitions, the creation of the archaeological field school, the renovation of the Youville Pumping Station, the acquisition and renovation of the Mariners' House – National Bank Building, and the showcasing of Montréal's first collector sewer and the Fort Ville-Marie – Québecor Building.