Pointe-à-Callière News
August 19th, 2020
Francine Lelièvre announces her retirement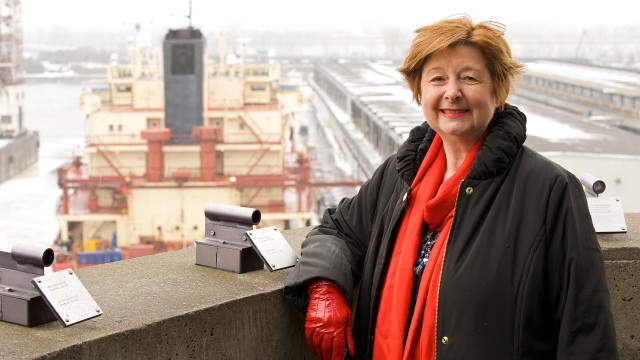 Photo: Michel Julien
"It is with great emotion that I am announcing that after 30 years at the helm of Pointe-à-Callière, I have decided to retire in the near future and to entrust the role of captain of this great ship to someone who will steer you towards serene new horizons," said Francine Lelièvre to the Museum's employees.
Bear in mind that Francine Lelièvre founded Pointe-à-Callière and became its Executive Director upon its opening to the public in 1992. Under her leadership, the Museum expanded over the years to become the Montréal Archaeology and History Complex, bringing together 7 historical and archaeological sites of national significance.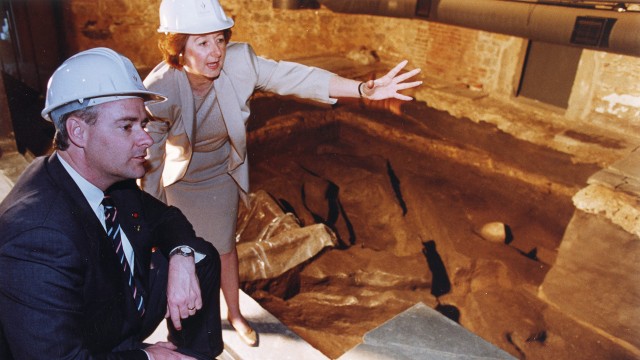 Over the course of her career, Francine Lelièvre has earned the recognition of her peers for her exceptional achievements in the presentation of historical and archaeological heritage, as well as for her work as a manager. Some of the twenty distinctions she has received include:
• ICOM Canada International Achievement Award, for career excellence and her involvement in Canadian museology, 2018
• Officer of the Ordre national du Québec, 2017
• Honorary Doctorate from the Université de Montréal, Faculty of Arts and Sciences, for her exceptional career, 2017
• Member of the Order of Canada, 2013
• Honorary Doctorate from the Université du Québec à Montréal, Faculty of Human Sciences, 2011
• Chevalier de l'Ordre National du Mérite de France, awarded by the government of France, 2008
• Award of Outstanding Achievement from the Canadian Museums Association, in recognition of her effectiveness as an administrator and her museological vision in the development of Pointe-à-Callière, Montréal History and Archaeology Museum, 1993
A recruitment agency has been given the mandate to find her successor. Francine Lelièvre's departure date has not yet been determined, but it is expected to be sometime in early 2021.
"Francine has asked us to see to it that a successor is found, which is what the board is in the process of doing. But we are only doing so at her request, because—the board is unanimous—we would have wanted her to stay!" stated Daniel Desjardins, Chair of the Board of Directors, to La Presse. "She has had an exemplary career. She enabled the Pointe-à-Callière Museum to play in the big leagues, to punch above its weight, as the expression goes, and to enjoy international recognition; and she always had the board's support," added Mr. Desjardins.
"Together with all of the members of the team, we have made a great museum with a very promising future. What a professional team I had to lead—full of talent, committed, and creative! I was privileged over all these years! You generously gave me your ideas and your advice, you shared your experiences and your friendship," stated Francine Lelièvre.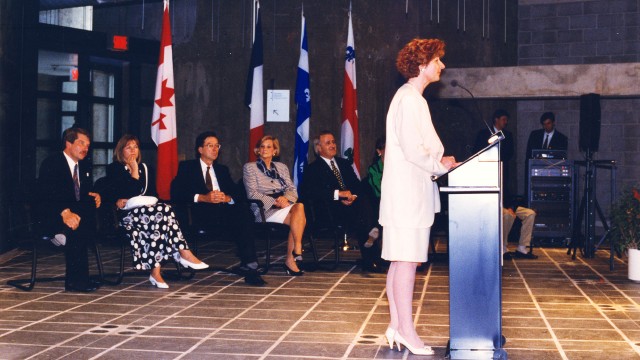 "The Museum owes its successes to the staff, to the partners, to the support of the City of Montréal, and to the administrators of the Société and the Foundation. It is you who have made Pointe-à-Callière what it has become. Thank you to each and every one of you and to those who came before you for having followed me on this crazy adventure!" she added.
Until her departure in 2021, Ms. Lelièvre intends to continue to oversee the various projects currently in development.
We all wish her much happiness and a well-deserved rest at the dawn of this new stage in her life!