Pointe-à-Callière News
October 11th, 2019
Appointment of a new Chair of the Board of Trustees of Pointe-à-Callière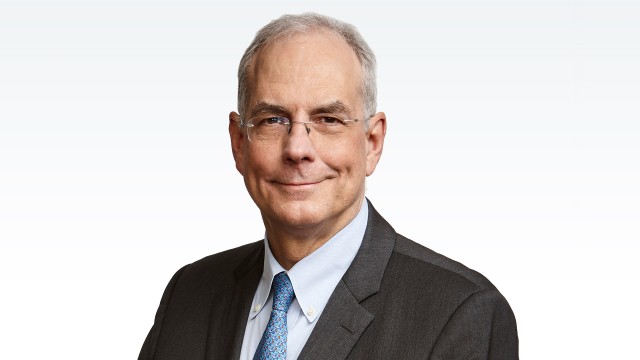 Pointe-à-Callière, the Montréal Archaeology and History Complex, is pleased to announce the appointment of Mr. Daniel Desjardins as Chair of its Board of Trustees. Appointed on October 1, 2019, Mr. Desjardins succeeds Mr. Andrew Molson, who had served as Chair since 2014.
Mr. Daniel Desjardins, who is currently Senior Vice President of Bombardier Inc. and Chairman of Bombardier Transportation, was Bombardier's Senior Vice President, General Counsel and Corporate Secretary until May 2019. Mr. Desjardins' solid expertise in management and law is attested to by many prizes, including the Barreau du Québec's distinction of "Advocate Emeritus" for his outstanding professional career. In both 2011 and 2019, he was recognized by Canadian Lawyer magazine as one of the "Top 25 Most Influential" in the justice system and legal profession in Canada. Since 2014, he has chaired the Legal Leaders for Diversity Trust Fund, a non-profit organization that enhances equal access to legal education and advances diversity in law faculties. Mr. Daniel Desjardins was involved in creating the Museum's Board of Trustees in 1992 and has been involved with the institution in many ways for the past 25 years.
"Mr. Desjardins has been involved with Pointe-à-Callière for many years. He is passionate about culture and history and is an experienced manager and administrator. We are very pleased to have the help of this incredible ally to advance and raise the profile of our institution," said Francine Lelièvre, Executive Director of Pointe-à-Callière.
"Since its inception, the Museum has preserved invaluable heritage, left a lasting impression on millions of visitors, and instilled a desire to learn in thousands of young people. I am honoured to serve as Chair of a recognized cultural innovator like Pointe-à-Callière," explained Daniel Desjardins. "I would like to thank my predecessor, Mr. Andrew Molson, for all of his work. I am excited to take over the reins and continue building on this culture of archeology and history," he added.
An independent non-profit corporation, the Société du Musée d'archéologie et d'histoire de Montréal, Pointe-à-Callière, oversees the management of the Museum in keeping with its mission. Its 15-member Board, representing various Montréal communities and the City of Montréal, is responsible for deciding on the general orientations and policies of the institution.
Consult the full list of trustees
About Pointe-à-Callière, Montréal Archaeology and History Complex
Located on the site where Montréal was founded, Pointe-à-Callière is the largest history museum in Montréal. Rising above a number of national historic and archaeologic sites, the Museum's mission is to raise awareness and foster an appreciation of the city's history and to forge bonds with regional, national and international networks.
Pointe-à-Callière is subsidized by the City of Montréal.