Publications
Nous sommes Montréal Collection– Volume 3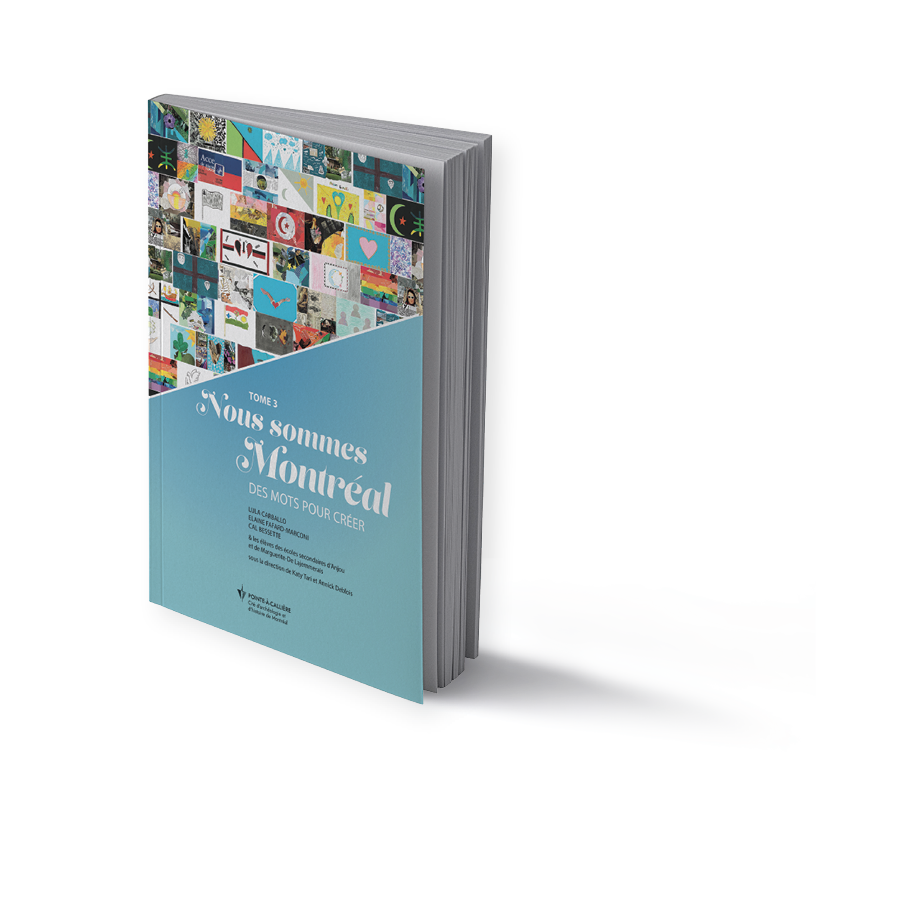 Nous sommes Montréal volume 3

-

Free
Pointe-à-Callière continues its outreach to citizens and youth with a third edition of the literary collection Nous sommes Montréal.
Over 15 weeks, 46 young people from two high schools, reflecting Montréal's diversity, created their own poems, in words and images. With the flag of Montréal and the history of the communities that built the city as their starting point, the young writers examined the past, present, and future of Montréal in works filled with hope, nostalgia, and dreams.
This third edition was created in collaboration with poet Carl Bessette, poet Lula Carballo, and artist Élaine Fafard-Marconi.
Nous sommes Montréal is a project made possible through the financial support of the Ministère de la Culture et des Communications as part of the Aide aux projets — Appel de projets en appui à l'offre culturelle dans le parcours éducatif 2021-2022 program.