Archaeology Month
August 4th, 2019
The Great Peace of Montréal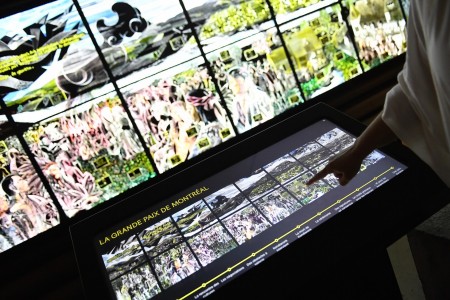 NH Photographes
Sunday, August 4, 2019
From 1 pm to 4 pm
In the area around Pointe-à-Callière, on Place Royale
Outdoors
Free activity
On the pedestrian path surrounding the Museum, an activity will be held to commemorate the Great Peace of Montréal which was signed on August 4, 1701, on the Pointe-à-Callière site. Families will be invited to join indigenous craftspeople to learn about a symbol of peace—the wampum—and will have an opportunity to design their own personal pictogram inspired by the symbolism of the indigenous diplomats' signatures. A wonderful activity for children!
Sunday, August 4, 2019
30-minute info sessions at 1 pm, 2 pm, 3 pm, and 4 pm
Entrance at 350 Place Royale, Old Montréal
Indoors
Activity included in the price of admission to the Museum
Registration required, at the reception desk
Inside the Museum, our interpreter-guides will hold info sessions on the theme of the Great Peace. Throughout our archaeological remains, permanent exhibitions, and artefact displays, visitors will get to learn more about this significant event.
This activity is presented as part of Archaeology Month 2019 and Pointe-à-Callière's Family Sundays.