Archaeology Month
August 1st, 2022 — August 31st, 2022
Guided tour | A Parliament Beneath Your Feet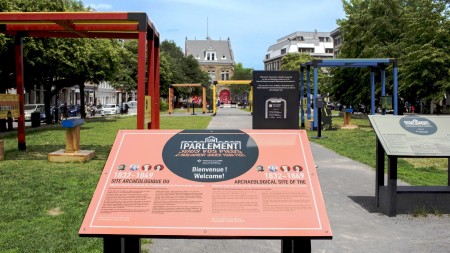 Sébastien Roy
Every day in August
Monday to Friday, 10:30 am to 5:30 pm
Saturday and Sunday, 11:30 am to 5:30 pm
Place D'Youville (near McGill Street)
During Archaeology Month, join one of our guides to discover the former site of the Parliament of the United Province of Canada and St. Anne's Market located at Place D'Youville West. Major archaeological digs led by Pointe-à-Callière between 2010 and 2017 have increased our knowledge of the commercial and political vocations of this site of national historic significance. This outdoor exhibition will let your entire family discover this public meeting place and the seat of Parliament in an era when Montréal was the capital of Canada.
Exhibition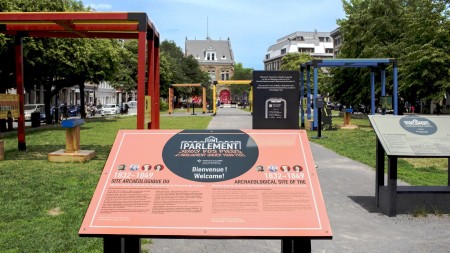 A Parliament Under your Feet
Stroll across the remains of this site of national significance, exploring its history and that of the people who frequented it.