Hydro-Québec Multimedia Theater
Award ceremonies, corporate presentations, projections (Betacam, VHS, SVHS, DVD, HDTV), lectures or other special events.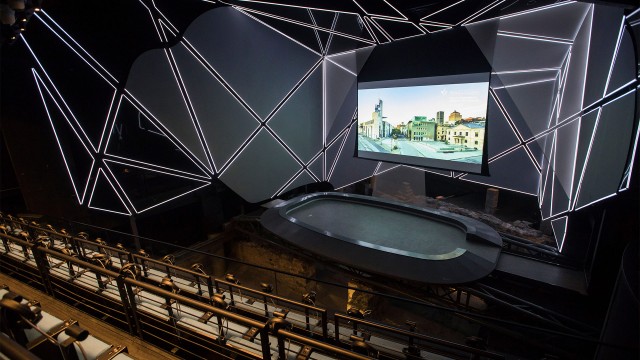 Simply breathtaking!
This newly updated room, outfitted with cutting-edge audio and video equipment, is available for lectures and presentations. The retractable stage appears to float above the archaeological remains. It is surrounded by a 390 m2 installation, made up of 40 fragmented projection surfaces, each contoured by lighting whose colour can be changed to create the specific atmosphere you require for your event. Speakers will certainly feel in control before their audience, and spectators will be captivated by the show going on right before their eyes. A unique environment for an unforgettable event!
Add a screening of our multimedia show Generations MTL and take a spectacular journey to key events in the history of Montréal!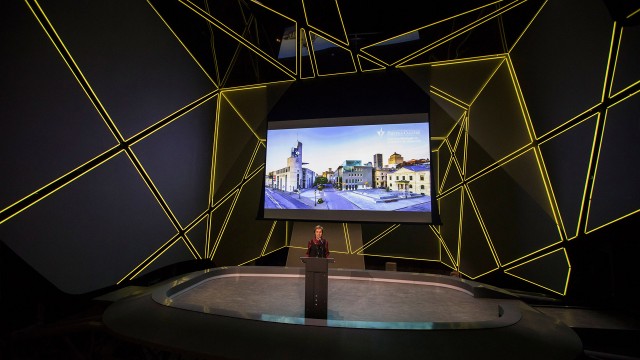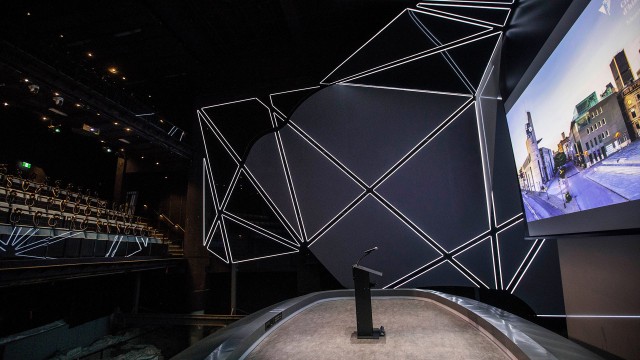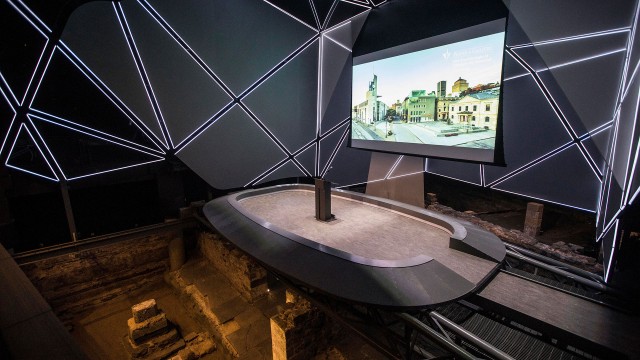 Capacity
144 people seated
180 people (total capacity)
Stage
The stage is an elevated platform that is accessed via a ramp coming out of the left side of the screen.
Scene Dimensions
6.6 m X 3.5 m
Maximum capacity of 15 people
High-speed Internet access and connections for 3 computers
Rental includes:
Choice of coloured contour lighting on the installation
The projection of presentations on the rear screen: 7.07 metres (diagonal), 16: 10 ratio
Choice of ambient lighting on stage
Several microphone options
Computer-based projection
Other options:
Audio and video recording and webcasting.