Publications
Yours Truly, Montréal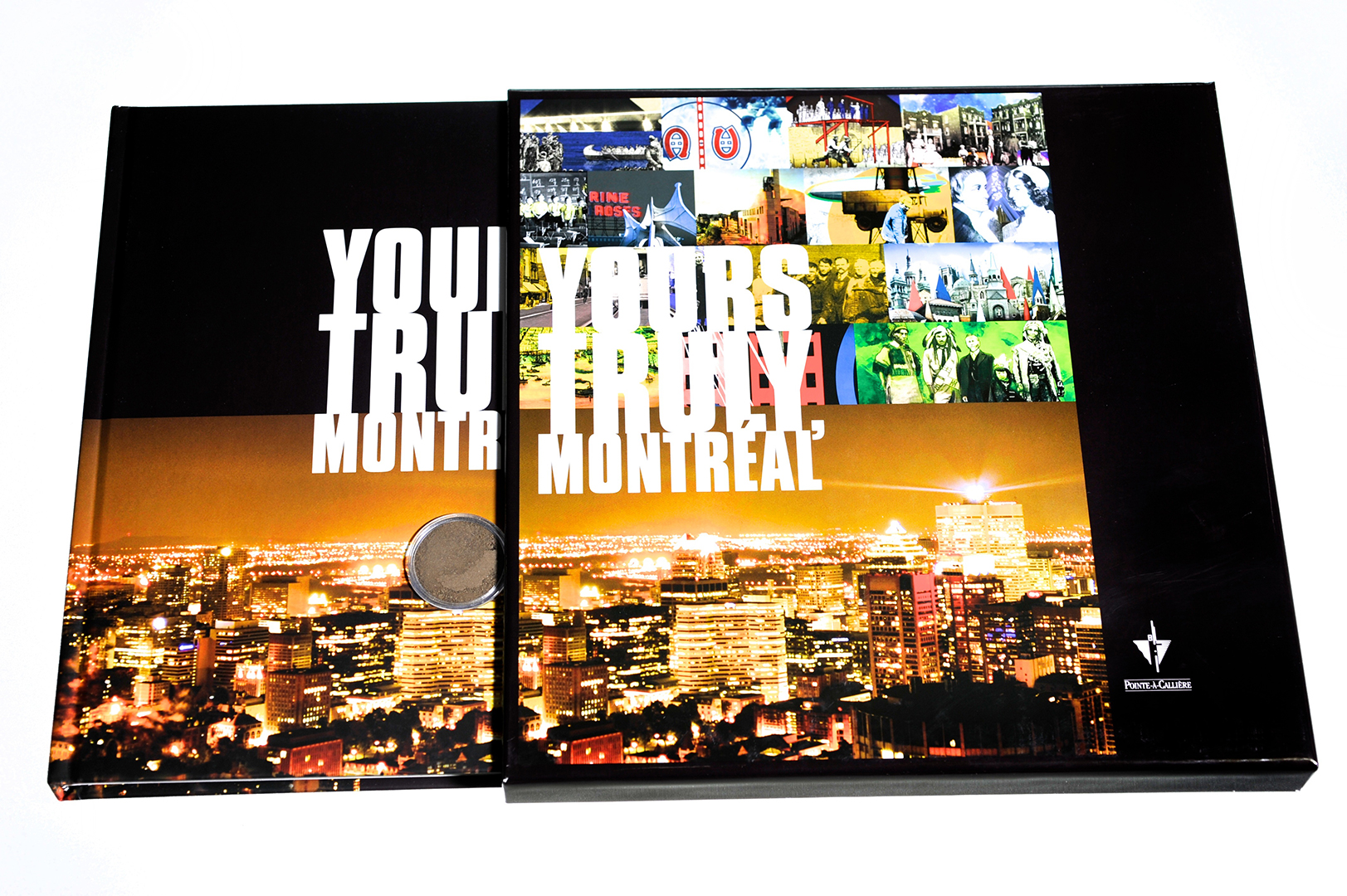 Choose an option
(French version) Signé Montréal

-

$29.95
(English version) Yours Truly, Montréal

-

$29.95
Yours Truly, Montréal, the most avant-garde multimedia experience on the history of Montréal, has resulted in a splendid publication. Told in a poetic fashion by author François Hébert, and complemented by superb images taken from the multimedia show created by Moment Factory, Yours Truly, Montréal takes readers on a journey through the fascinating past of a constantly changing city. And it comes with an actual piece of history: inserted into the cover is a tiny treasure, a sample of earth taken from the actual soil of Ville-Marie, where Paul de Chomedey de Maisonneuve and Jeanne Mance founded Montréal in May 1642. Yours Truly, Montréal is sure to delight history buffs, collectors, and anyone seeking to explore (or rediscover) Montréal! English version. François Hébert, Francine Lelièvre, Sylvie Dufresne, Paul-André Linteau, Raymond Montpetit, Pointe-à-Callière, cité d'archéologie et d'histoire de Montréal et Les Éditions de l'Homme, 2010, 160 pages.
Look at similar products
A great selection for all tastes and budgets.