Publications
Treasures from the Ukrainian Steppes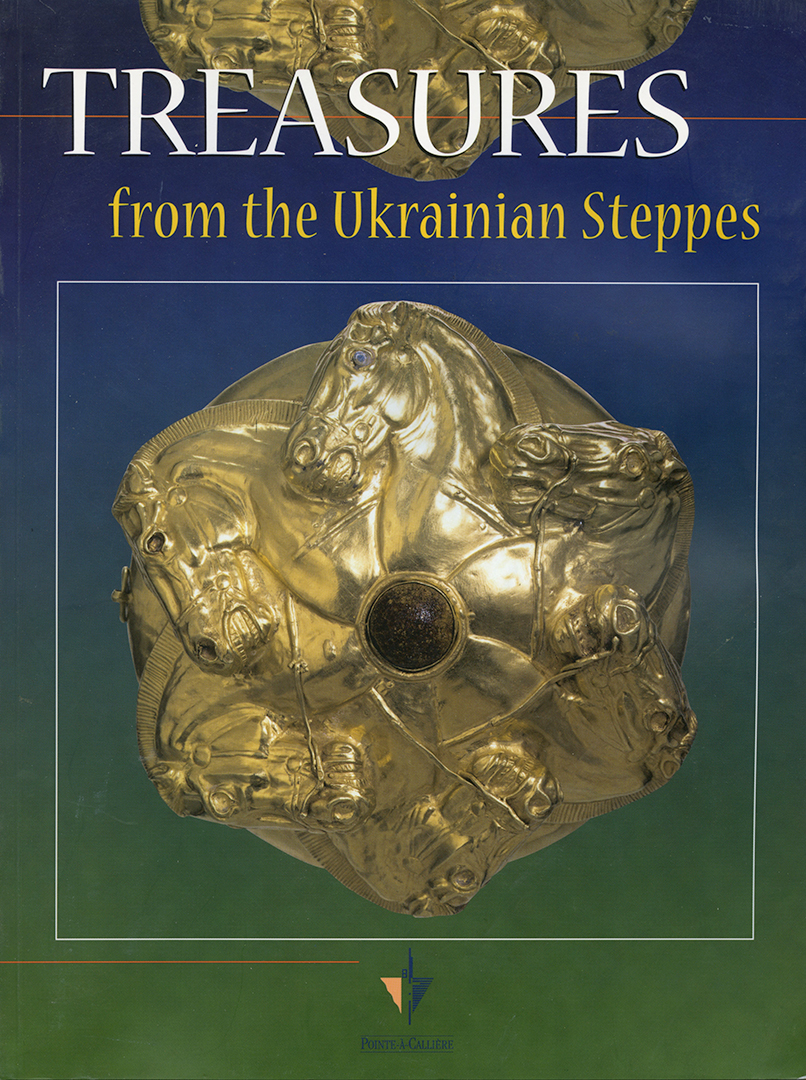 Choose an option
(French version) Trésors des steppes d'Ukraine

-

$4.95
(English version) Treasures from the Ukrainian Steppes

-

$9.25
Over time, the golden hues of wheat have replaced the dusty gold of grasses scorched by the sun on the fertile Ukrainian plains. The land covers ancient burial grounds that have yielded priceless archaeological treasures. Mammoth bones transformed into musical instruments, vessels of intriguing shapes, galloping bronze stags, gold that adorned warriors and their horses in death as in life, gods and goddesses captured in marble and terracotta, and many other splendours. This book offers a captivating ride back through the turbulent history of the Ukrainian steppes. English version. Annick Poussart, Michel Lambert, Elena Fialko, Véronique Schiltz, Piotr Tolotchko, Pointe-à-Callière, cité d'archéologie et d'histoire de Montréal, 1998, 87 pages.
English version sold out
Look at similar products
A great selection for all tastes and budgets.