Publications
Pointe-à-Callière: From Ville-Marie to Montréal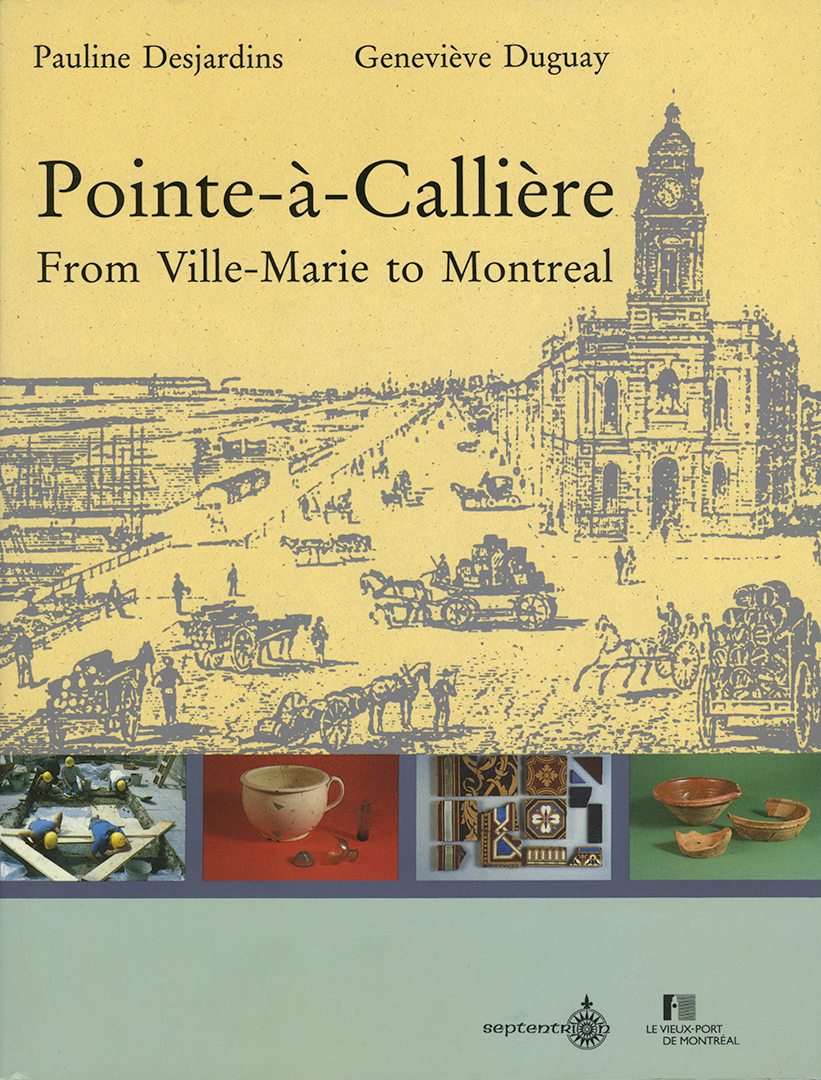 (French version) Pointe-à-Callière, l'aventure montréalaise

-

$14.95
Here we are at Pointe-à-Callière, the birthplace of Montréal, where Champlain wants to establish an outpost. In his opinion, this place is ''one of the most beautiful there is along this river.'' On this same ''point'' Maisonneuve built Fort Ville-Marie, the first French settlement in Montréal. Step by step, we make our way through time, following the authors in their slow and steady exploration of this archaeological site in the very heart of Montréal! Under a park, under the asphalt, under embankments, they discover the remains that will allow them to reconstruct our past. This is the first book to provide the general public with an interpretation of the findings of urban archaeological digs carried out in Montréal. English version. Pauline Desjardins with the collaboration of Geneviève Duguay, Pointe-à-Callière, cité d'archéologie et d'histoire de Montréal and Les Éditions Septentrion, 1992, 135 pages.
Look at similar products
A great selection for all tastes and budgets.