Publications
Pointe-à-Callière, Experience the past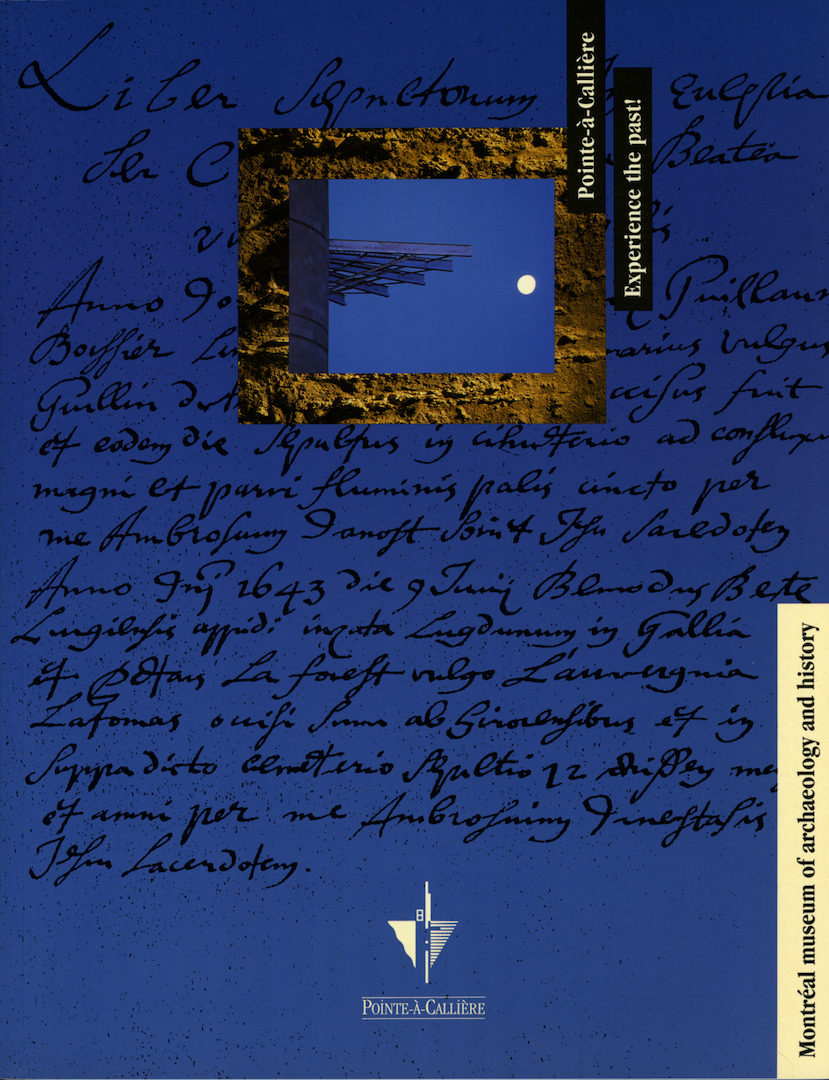 Choose an option
(French version) Pointe-à-Callière, toute une expérience !

-

$5.95
(English version) Pointe-à-Callière, Experience the past

-

$5.95
This book introduces the reader to Pointe-à-Callière through its installations, its architecture, and the history of the site. A wonderful complement to a visit of the Museum, filled with magnificent photographs and illustrations. English version. Marc Boudreau with the collaboration of Nicole M. Boisvert, Pointe-à-Callière, cité d'archéologie et d'histoire de Montréal, 1992, 48 pages.
Look at similar products
A great selection for all tastes and budgets.