Publications
Africa Musica! Exploring a collection from the Museo Pigorini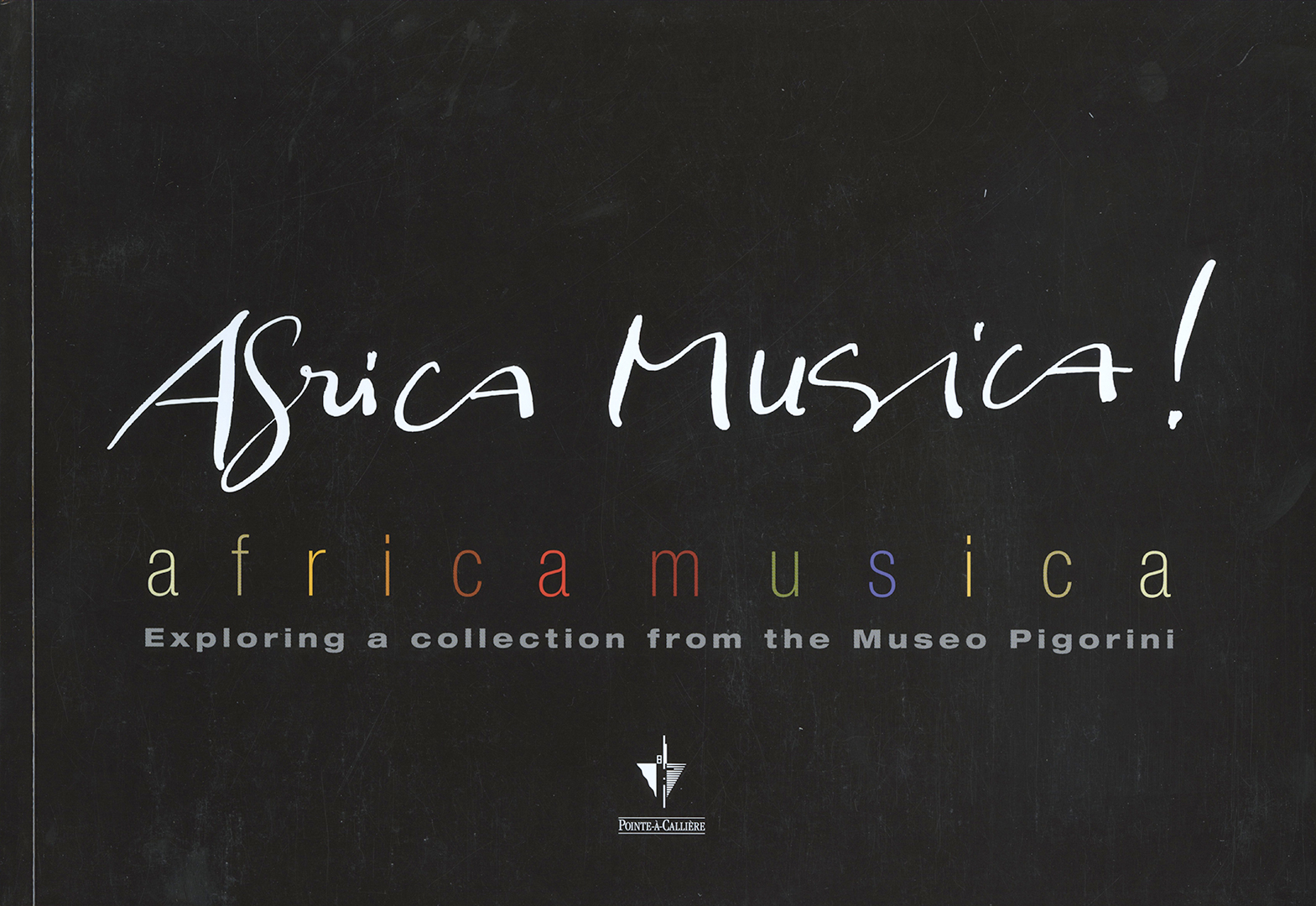 Choose an option
(French version) Africa Musica! Exploration d'une collection du Museo Pigorini

-

$6.95
(English version) Africa Musica! Exploring a collection from the Museo Pigorini

-

$6.95
In Africa, music cannot be contained by the walls of concert hall, nor does it follow a set schedule. Shifting and elusive, yet incredibly strong and structured, it takes hold of the body and puts it into a trance. Published in conjunction with the Africa Musica! exhibition, this souvenir book features the superb African instruments collected by Italian explorers during their fabulous exhibitions and today housed at the Pigorini Museum in Rome, and includes material from ancient notebooks and today's instantaneous means of communication. Over 120 colour photographs, ancient engravings, and sketches by Bruce Roberts illustrate the work. English version. Francine Lelièvre, Louise Pothier, Annick Poussart, Pointe-à-Callière, cité d'archéologie et d'histoire de Montréal et Éditions Nota Bene, 2000, 88 pages.
Look at similar products
A great selection for all tastes and budgets.