Publications
1690 The siege of Québec: the story of a sunken ship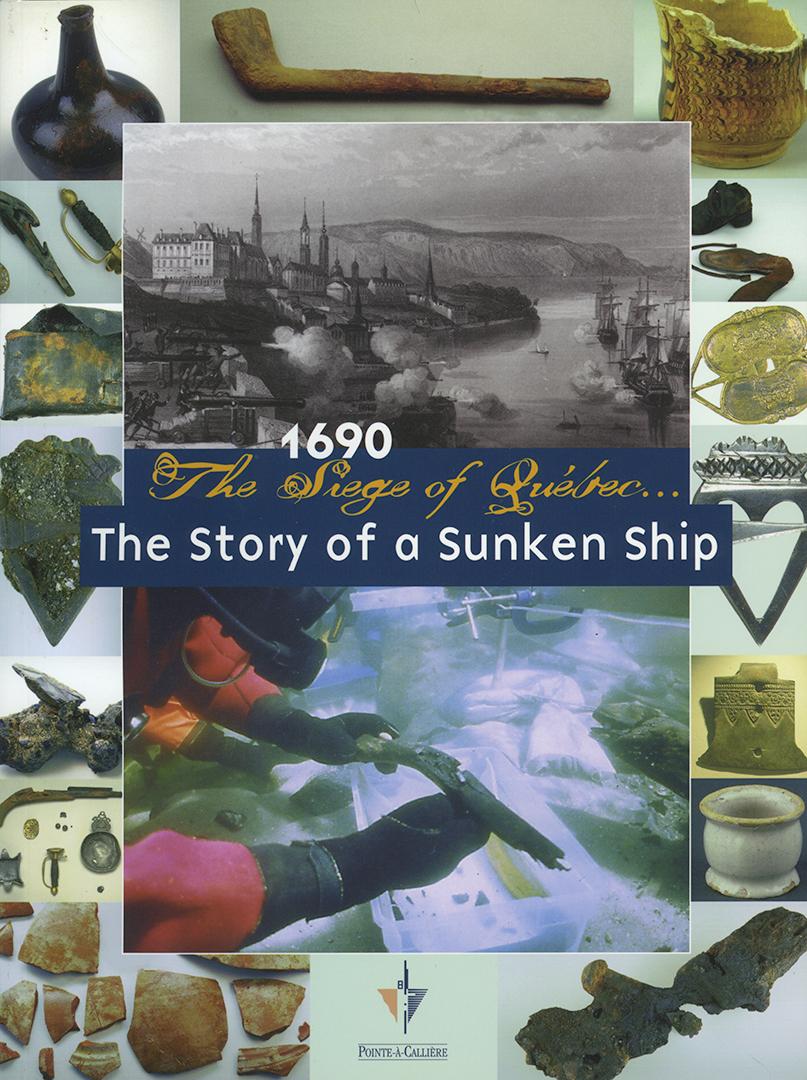 Choose an option
(French version) 1690 L'attaque de Québec… Une épave raconte

- $995
(English version) 1690 The siege of Québec: the story of a sunken ship

- $995
Trinity Bay on the evening of December 24, 1994. A diver is working to remove his boat's mooring post when he suddenly spots a rocky area where he can make out some guns, pots, pieces of wood, and a glass wine bottle. He had just discovered the oldest shipwreck ever found in Québec, that of the Elizabeth and Mary, one of thirty-two ships that left Boston under the command of William Phips to conquer Québec in 1690. From the findings on the wreck, this book tells the story of a military expedition, a historic battle, a mysterious sinking, and a turbulent era. A unique and fascinating dive into history! English version. Michèle Jean et Marie Dufour, Pointe-à-Callière, cité d'archéologie et d'histoire de Montréal et Éditions Nota Bene, 2000, 79 pages.
Look at similar products
A great selection for all tastes and budgets.