Who Is the Real Santa Claus?
4-12 years old
60 min. or 90 min. with activity or multimedia show
120 people max.
$9.00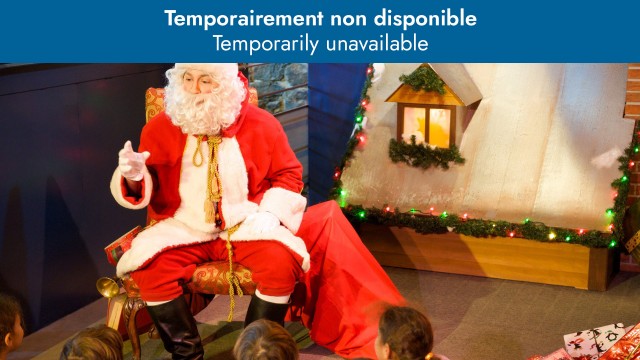 Who is the real Santa Claus? Is it Babushka, the "Mother Christmas" who makes her way around Russia bringing presents to children in the event that one of them may be the baby Jesus? Black Peter, who punishes those who've been bad? Melchior, the friendly Wise Man? Or "our" Santa Claus in his fine red suit, who made his way to America with the Dutch in the 17th century, crossing the skies on his sleigh pulled by reindeer? Whatever the case may be, meeting these characters in the Museum's archaeological remains is a real gift!
Schedule
November 29 to December 20
Tuesday to Friday, 9:30 am to 2:30 pm
Monday, December 9, 9:30 am to 2:30 pm
Lunch room
A lunch room is available for groups.
Reservations required.
Free if taking part in two activities during the day.