Are you a Pirate or a Privateer?
5-12 years old
90 min. with multimedia show
80 people max.
$9.00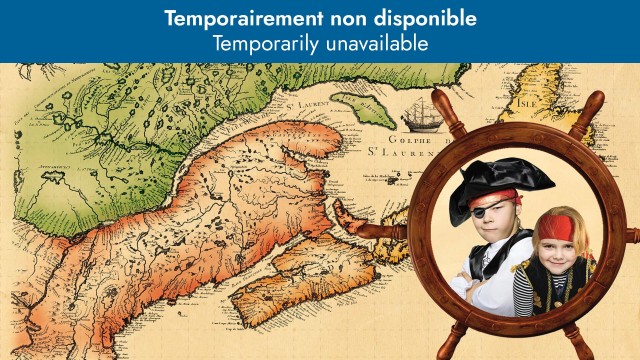 This activity will be available again starting October 24, 2020
Temporarily unavailable
Enlist, set sail, and experience life on board a ship!
During this interactive adventure, your budding explorers of the sea will see if they have what it takes to become dauntless privateers. They will each be given an on-ship role that suits their talents and then perform challenges as a team. Intelligence, physical strength, imagination and cooperation will be required for this high-seas adventure. Hear ye, hear ye! Calling aboard all young privateers!
This interactive and immersive experience will delight your students as they learn all about the privateers who left a mark on Montreal and Quebec in the 17th century.
Workshop – Create and sail your own pirate ship
Students can choose from a variety of materials to build their own pirate ships! They can use sponges, sticks, a lid, and cork to make the ship's cargo hold and piece together fabric to design a beautiful and effective sail. But will their ships pass the ultimate test? At the end of the workshop, everyone will launch their boats in a race to determine the most seaworthy craft!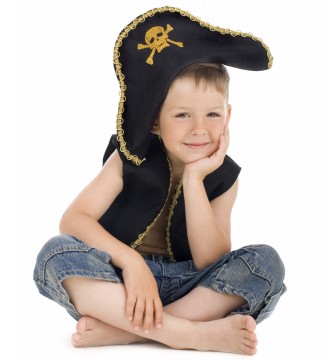 © Caroline Bergeron
Schedule
DAYCARE CENTERS
September to June
Tuesday to Friday, 10 am to 5 pm
DAY CAMPS
July and August
Monday to Friday, 10 am to 6 pm
Schedule may varies according to holidays.
Lunch room
Temporarily unavailable
A lunch room is available for groups.
Reservations required.
Free if taking part in two activities during the day.
Other activities
Eurêka! Eurêka! Day camps #133263 Yes Child Care #c24141 Yes 90 min. with multimedia show 60 people max. 5-7 years old $9.00 eureka_1920-1600961991.jpg Centre Archaeo Mission Archaeo Mission Day camps #133263 Yes Child Care #c24141 Yes 90 min. with multimedia show 60 people max. 8-12 years old $9.00 mission_archeo_1920-1600961890.jpg Tribal Games Tribal Games Day camps #133263 Yes Child Care #c24141 Yes 90 min. without multimedia show 60 people max. 5-7 years old $9.00 jeux_de_clans_1920-1600961944.jpg The Marketplace The Marketplace Day camps #133263 Yes Child Care #c24141 Yes 90 min. without multimedia show 40 people max. 8-12 years old $9.50 place_du_marche_1920-1600978894.jpg