May 11th, 2023 — September 4th, 2023
SUMMER ON THE POINTE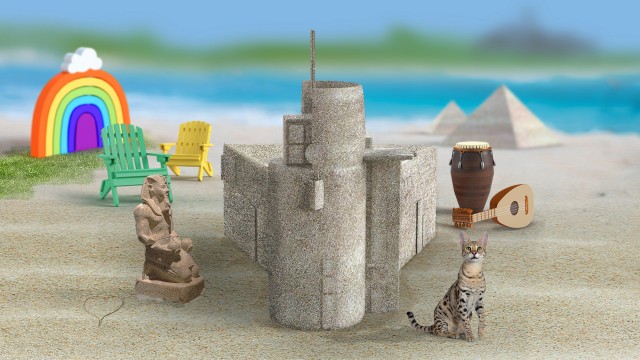 Roméo Celli
May 11 to September 4, 2023
Outdoors, in front of the Museum
Free
Free outdoor activities all summer long at the Museum
Enjoy an urban oasis in the heart of Old Montréal! The area between Place Royale and Place D'Youville—open to pedestrians only—is in summer mode: come have lunch with friends on the picnic tables or lounge on the Adirondack chairs around the Museum.
A thousand-and-one activities will be taking place to keep the area lively all summer long. Kicking things off on Saturday, June 10 from 2 pm to 9:30 pm, a block party is being organized in collaboration with the Corridor Culturel. Music, creative workshops, a bar, and popcorn are all part of the plan!
In July and August, come see us at noon on Thursdays for Musical Middays and on weekends for Family Sundays, featuring activities for young and older folks to complement our summer exhibition Egypt. Three Millennia on the Nile.
And of course, make sure to be here for our traditional Public Market of the 18th Century, celebrating its 30th anniversary, on August 26 and 27. A milestone edition that's not to be missed!