Cultural activity
August 24th, 2019 — August 25th, 2019
Public Market of the 18th Century
Photo: Jean-Michael Seminaro
August 24 and 25, 2019
Free outdoor event
Place Royale, Old Montréal
Pointe-à-Callière's Public Market, one of the Museum's main events, is a magnificent historical re-enactment where you can experience what life was like in New France in Place Royale in Montréal. Come along as musicians, artists, and some one hundred historical figures reproduce period scenes with stunning authenticity. A military regiment and an Amerindian encampment are also part of the festivities. It's a great opportunity to discover local producers and do some shopping while being transported back to the days of your ancestors!
Schedule of the weekend:
Saturday, August 24: 10 am to 7 pm
Sunday, August 25: 10 am to 6 pm
Don't miss our Lecture Series!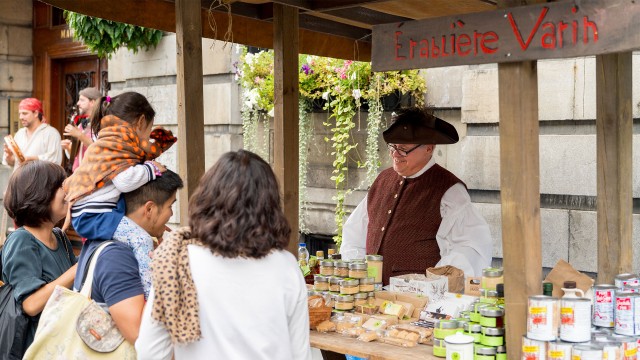 Photo: Jean-Michael Seminaro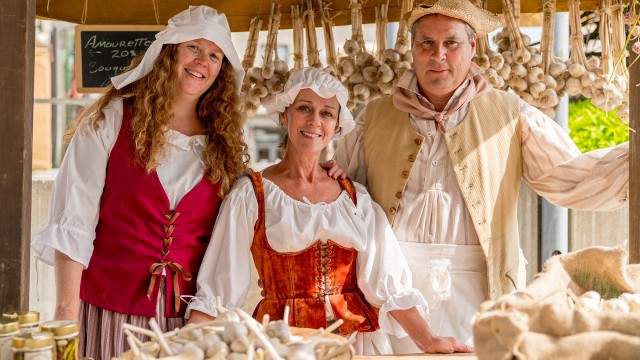 Photo: Jean-Michael Seminaro