Cultural activity
August 29th, 2020 — August 30th, 2020
Public Market of the 18th Century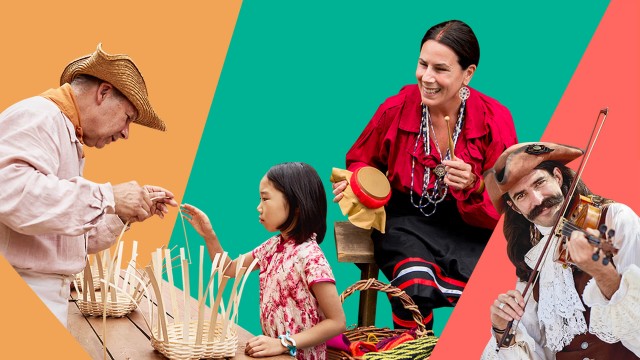 Since you can't come see us at Place Royale this year, Pointe-à-Callière is bringing its very popular Public Market to you!
Become virtually immersed in the 18th century to understand the reality of the first Montrealers in New France and get to know what life was like at Montreal's first public market and main gathering spot where Indigenous and French residents mingled and traded.
Without leaving your home, take a virtual trip back in time to a Sunday at the market, where you'll meet inspiring people who will share their skills and knowledge with you as if you were really there!
Many of our faithful artisans from the 26 previous editions of our market will be back to talk to you about the techniques and history of wood lathing, wickerwork, Indigenous beading, and baking. Specialists will talk to you about Indigenous languages, heirloom plants, hunting techniques, military re-enactments, and much more! Our musicians and dancers will also lend their talents to this virtual offering to recreate the festive atmosphere of the Pointe-à-Callière Public Market!
Save the weekend of August 29 and 30 in your virtual calendars for the very first digital edition of Pointe-à-Callière's 18th-Century Public Market!
On the agenda: virtual get-togethers with artisans along with workshops, lectures, quizzes, challenges you can do with your friends and family, and many more surprises in store!
Receive a letter… from the 18th century!
Sure, emails are fine, but how would you like to receive a personalized, handwritten letter, by mail, just like in the 18th century? As part of the Public Market, Pointe-à-Callière is inviting you to travel back in time… through your mailbox! How? Sign up and enter the draw!
Detailed Program of Online Activities at the 2020 Public Market
Register now for our talks on Saturday, August 29 and Sunday, August 30!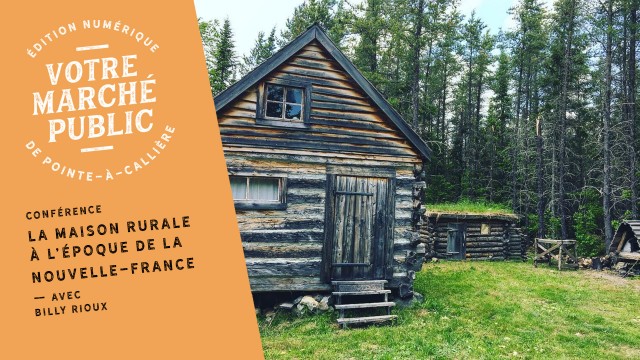 Saturday August 29, at 11 am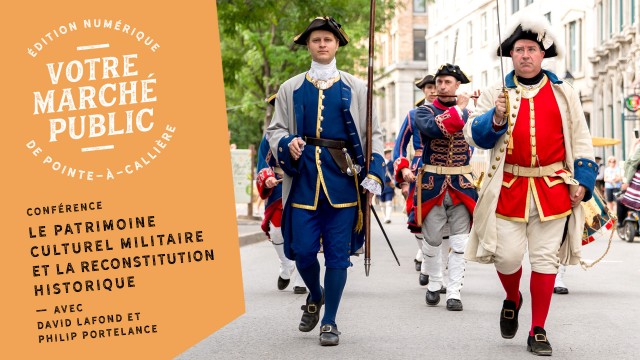 Saturday August 29, at 2 pm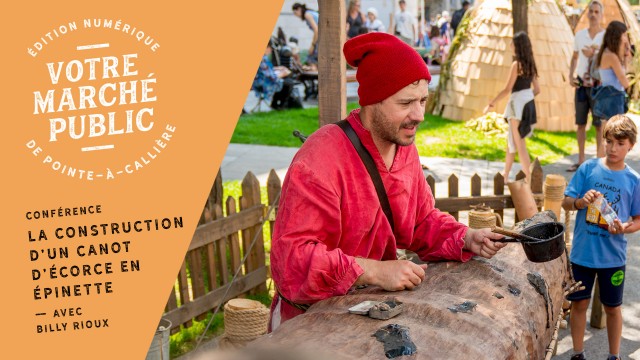 Saturday August 29, at 4 pm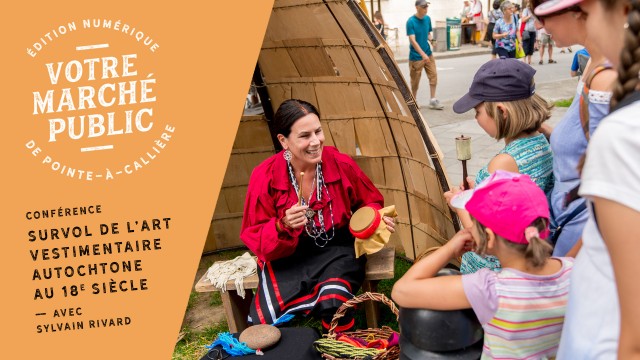 Sunday August 30, at 11 am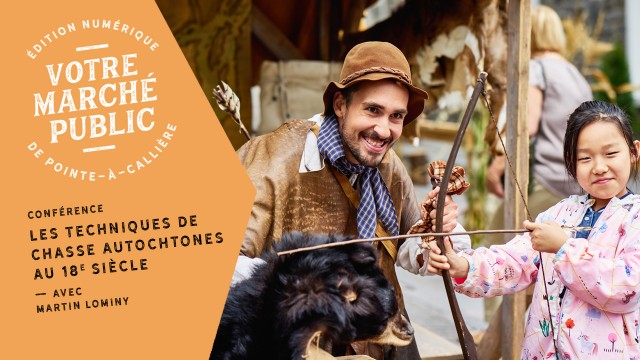 Sunday August 30, at 2 pm
Did you enjoy the live Quiz celebrating Montréal's birthday on May 17? Why not repeat the virtual experience to test your knowledge and bring the 2020 Public Market to a close?
• 7:30 pm to 8:30 pm — The Public Market Live Quiz
Watched all of the online Public Market's historical video vignettes and talks? Well then, you'll be ready to answer all of the questions our moderator, Francis Désilets, has for you during this live quiz. Get your pads and pencils out!
Do you live in the neighbourhood… or are you planning an outing to Old Montréal on the weekend of the Public Market? It's an opportunity to attend our spontaneous presentations… in person!
Friday, August 28
• A town crier and musicians will be on hand to mark the opening of the market on Place Royale. Keep an eye out for them if you're making your way through Old Montréal.
Saturday, August 29
• Military presentation by the 2nd regiment of the La Sarre company, on Place Royale. Keep an eye out for them if you're making your way through Old Montréal.
Sunday, August 30
• New France music and dance performance by Danse Cadence on Place Royale. Keep an eye out for them if you're making your way through Old Montréal.
Explore our video vignettes featuring the artisans of the Public Market showcasing their know-how! The vignettes will be posted from August 24 to 30 on the Museum's Facebook page and YouTube channel.
• Games in New France
What games did people play long ago? Were children the only ones to have fun playing? Join Steve Bernier and learn about bilboquet, dice, and shot the box.
• Dance in New France
Follow the footsteps of traditional dance company Danse Cadence to learn about the art form in New France. A pleasant pastime enjoyed by both city-folk and country-folk.
• Music in New France
Join musicians Nicolas Gérardin and Jean-Philippe Reny to learn what it was like to be a musician in New France in the 18th century. Featuring a few songs from the era and some surprising instruments that are sure to delight your ears!
• Wickerwork
Fabienne Clément from the shop Deux sœurs dans le même panier presents a wickerwork demonstration that reveals the secrets to making magnificent baskets out of wood and wicker. Considered to be decorative objects today, baskets were in fact an essential item for people in the 18th century.
• The Woodturner
Eric Dumais discusses the woodturning trade in 18th century New France. Learn about his main tool, the lathe, which allows him to sculpt wood into bowls, decorative objects, or furniture legs.
• The Pointe-à-Callière Loaf
Have you been baking your own bread during confinement? Learn a new way to bake bread as it was made in New France through Christian Faure's demonstration of the recipe and steps involved in creating the Pointe-à-Callière loaf.
• Indigenous Languages
Philippe Charland explains the essential role of interpreters in New France society. Who were they? What languages did they speak? Learn about Indigenous languages as you find out more about this important occupation.
• Indigenous Bead Art
What's a wampum? Join artisan Angel Horn to learn about the techniques used in creating a wampum. Explore this traditional Indigenous bead art, which was practiced in the 18th century in New France.
• Ancestral Plants
Michel Durand Nolett discusses ancestral Indigenous knowledge and medicinal plants that were used at the time… and that can still be found close to home. Learn how to identify them and how they can be used. Knowledge passed down from generation to generation!