Contest
July 29th, 2020 — August 10th, 2020
A Letter from the 18th Century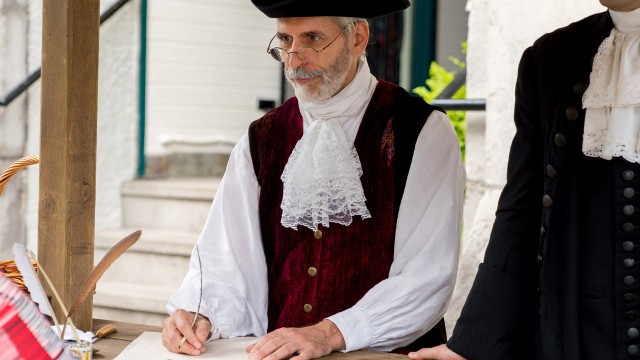 Photo: Jean-Michael Seminaro
Contest / Virtual Initiative
Enter until August 10, 2020
Sure, emails are fine, but how would you like to receive a handwritten letter, by mail, just like in the 18th century? As part of its Digital Public Market, Pointe-à-Callière is inviting you to take part in this letter-writing initiative, allowing you to discover the art of calligraphy and the realities of life in the days of New France.
To take part, simply complete the form, providing us with your mailing address for a chance to receive a personalized letter including a recipe from the era or the latest news from New France (in French).
As we are unable to hold an in-person event on Place Royale this summer, you can instead travel back in time through your mailbox!
Complete the form before August 10, 2020 for your chance to take part.
After you've sent in the form, keep checking your mailbox during the last week of August!