Lecture Series
September 22nd, 2022
Lecture | The History of Slavery in Canada – The Roads to Emancipation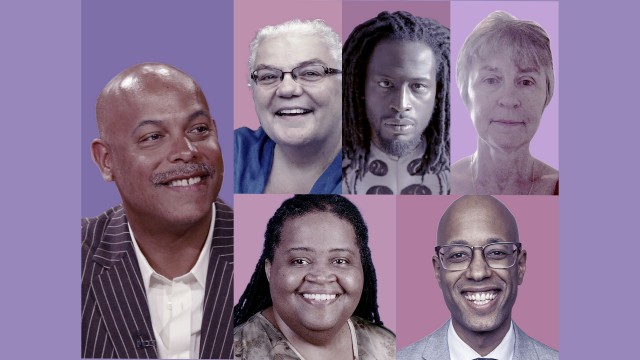 Thursday, September 22
7 pm to 8:30 pm
Multimedia Room
350 Place Royale
Free, upon registration
The discussion features specialists speaking french and english.
On August 1st, 1834, slavery was abolished in most British colonies. In Montréal, members of the Black community and their supporters gathered to celebrate the event in the Free Chapel Hall at St. Anne's Market, on present-day Place D'Youville, just a few steps from the Museum.
To mark the historic adoption of the decree abolishing slavery in Canada, Pointe-à-Callière, in collaboration with Black Montreal Experiences, is inviting you to a fascinating round table discussion featuring speakers specializing in the subject matter.
Moderated by Philippe Fehmiu, this important discussion will address the history of slavery of both Afro-descendant and Indigenous persons, under the French and British regimes in Québec. Who was subjected to slavery? Who practiced slavery, and why? How is this history recounted today? Come listen to renowned specialists as they cast a critical eye on this lesser-known period in Canadian history.
HOSTED BY:
Philippe Fehmiu – Television and radio host Philippe Fehmiu took part in the documentary Descendants d'esclaves (2008) as both a co-writer and interviewer. His work also includes the film Couleur: Noir, about Black identity in Québec (2009) and he is involved in several festivals, such as Vues d'Afrique and the Montreal International Black Film Festival. He is the son of Paul Fehmiu-Brown, an author and historian who specialized in the topic of slavery in Canada.
WITH:
Dominique Deslandres – Historian and tenured professor at the Université de Montréal, author of the scientific paper "Voix des esclaves autochtones et des esclavagistes. Un cas d'histoire intersectionnelle dans les archives judiciaires de la juridiction de Montréal" (2019), which sheds light on the logic of domination at work in slavery-related practices.
Rito Joseph – Speaker and self-taught historical guide, who—through Black Montreal Experiences—leads thematic tours and gives workshops to raise awareness of the history and contributions of Montréal's Afro-descendant community. He has a particular interest in places that commemorate and share this history.
Bonita Lawrence – Mi'kmaw professor Bonita Lawrence teaches in the Indigenous Studies program at York University in Toronto. Her publications focus on federally unrecognized Indigenous communities, urban and non-status Indigenous identities, Afro-Indigenous relations, and Indigenous justice.
Webster – Militant, lecturer, hip hop artist, and writer Webster works to shine a spotlight on the history of slavery in Canada. He notably produced the exhibition Fugitifs! (2019) and is the author of the youth audience book Le Grain de sable about Olivier Le Jeune, the first slave in Canada (2019).
Dorothy Williams – Historian, author, professor, and researcher specializing in the history of slavery, particularly in Québec, and in the Afro-descendant presence in Canada from the 17th century to the first half of the 20th century.