Cultural activity
May 28th, 2023
Lecture | The pathway to eternal life in ancient Egypt (SOLD OUT)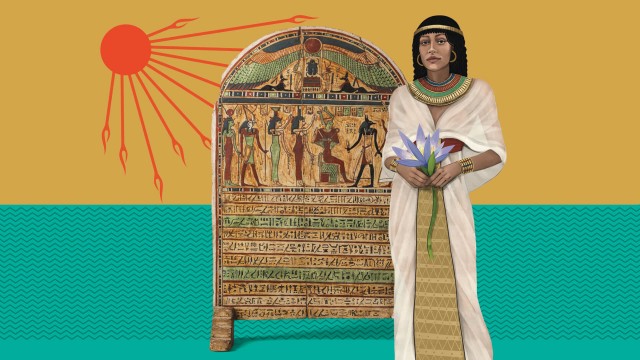 Sunday, May 28, 2023
1 pm
Mariners' House – 360º Space
165 Pl. D'Youville
Price
Regular: $7
Members: $4
In French
Learn about the Egyptian civilization's funeral practices
In Ancient Egypt, death was not considered to be the end. Synonymous with rebirth, it was an opportunity to experience a second life free from any painful aspects. At the end of a process involving a series of specific funeral rites, a deceased person would gain access to a new celestial and eternal existence.
For this second lecture coinciding with the exhibition Egypt. Three Millennia on the Nile, participants will get to explore the funerary culture of ancient Egypt with Doctor of Egyptology Cloé Caron.
Bodily preservation through mummification and sophisticated embalming, the ultimate weighing of the deceased person's soul by the god Osiris, the building of tombs and chapels, offerings, and the worship of the dead by the living... the lecturer will reveal the Egyptians' secrets for gaining access to eternal life. She will discuss several objects that can be seen on display in the exhibition, such as Aset's Book of the Dead, canopic jars, amulets and ushabtis, stelae, sarcophagi, and authentic mummies.
Don't miss this captivating look at the funeral rituals of ancient Egypt!
Lecturer: Cloé Caron, Doctor of Egyptology, UQAM and Université Paul-Valéry Montpellier 3, and President of the Society for the Studies of Egyptian Antiquities.
This lecture is presented in collaboration with the Society for the Studies of Egyptian Antiquities, Montréal Chapter.