Lecture Series
December 10th, 2022
Lecture | Cathedrals of Commerce and Temples of Consumption: The Department Stores of Sainte-Catherine Street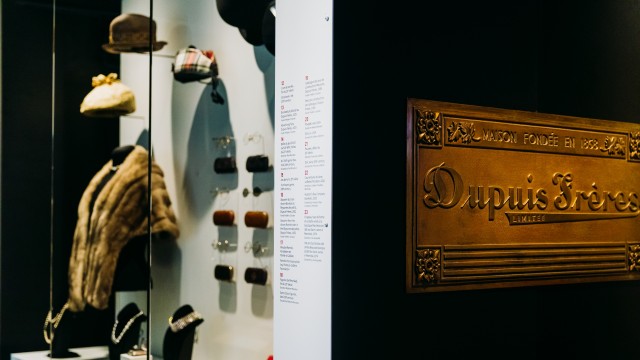 Caroline Thibault
Saturday, December 10
1 pm
Mariners' House, 360° Space
165 Place D'Youville
Regular price: $7
Members: $4
In French
As the holidays approach, immerse yourself in the golden age of department stores on Sainte-Catherine, which used to draw crowds of Christmas shoppers from all over the island.
In 1891, merchant Henry Morgan opened the city's first department store on Sainte-Catherine. Many business owners followed suit over the years and set up shop on what would become the city's largest commercial artery. Carsley, Scroogie, Murphy, Ogilvy, Hamilton, and Goodwin were some of the myriad anglophone signs that stood out on Sainte-Catherine between Bleury and Montagne. The first French Canadian department store, Dupuis Frères, opened in 1868 and closed its doors in 1978 after being part of the lives of generations of Montrealers.
Starting with a portrait of the famous department stores on Sainte-Catherine, historian and archivist Mario Robert will then recreate the holiday atmosphere at Dupuis Frères with an examination of key objects from the prestigious store. Some of these artifacts from Pointe-à-Callière's collection can be seen in the exhibition Favourites! Our Collections on Display.
This lecture will undoubtedly bring back some fond memories!
Speaker:
Mario Robert, HIstorian and Archivist, President of the Société historique de Montréal.
Author of many articles, a lecturer, a blogger and a columnist in archival science and history, Mario Robert co-edited the book La gestion des archives photographiques published by Presses de l'Université du Québec in 2001. He also co-authored the books Vivre Montréal 1920-1969 (2011), Quand les archives racontent Montréal : 100 pièces d'exception (2013) and Traces de l'histoire de Montréal (2017).