Musical Middays
July 12th, 2018
Kali & Dub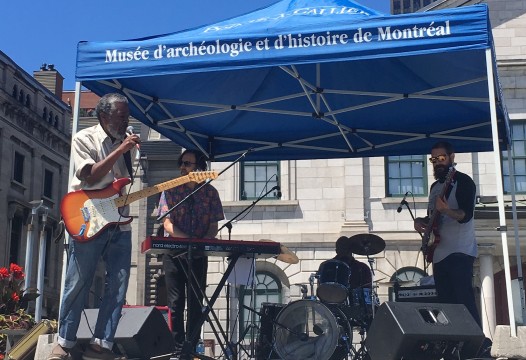 Thursday, July 12, from 12 pm to 1 pm
Free outdoor event
On Place Royale
Every Thursday at noon, in collaboration with POP Montréal, Pointe-à-Callière invites you to musical performances by emerging Montréal musicians. Music, warmth, and culture—a winning summer trio!
Come have lunch from a Montréal food truck, on location from 11 am to 3 pm.
Kali & Dub
Hayes Kali Thurton grew up in Trinidad before his family moved to Toronto in 1972. At the University of Toronto, he was truly initiated to reggae, before he took up residence in Montréal. Kali & Dub is the fourth band of Kali's and, for the last 25 years, they have spread Jamaican culture and roots here in Montréal through powerful lyrics and a mix of reggae, dancehall, calypso, rock and rap.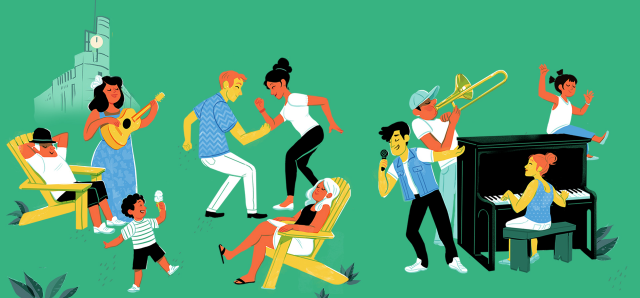 Illustration: Annie Carbonneau-Leclerc