Virtual Lecture
November 5th, 2021
Lecture | World War II: The Internment of Italo-Canadians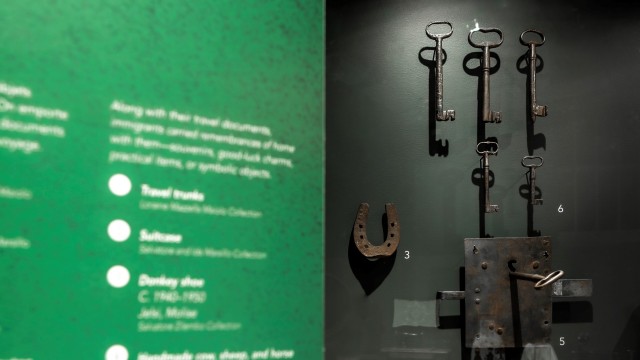 Image: Myriam Ménard
As part of a series of lectures relating to the Italian Montréal exhibition, Pointe-à-Callière is taking a look back at a dramatic event in Italo-Canadian and Canadian history—an event that still remains largely unfamiliar to many people.
On June 10, 1940, Italian dictator Benito Mussolini announced that Italy was joining the war alongside Germany. Canada, a member of the Commonwealth, which was then at war with Germany, had no choice but to also declare war against Italy. Within minutes of this declaration, the Canadian government ordered the Royal Canadian Mounted Police (RCMP) to arrest Italo-Canadians suspected of being sympathetic to Mussolini's fascist regime, and who could therefore be considered a threat to national security.
Some 31,000 Italo-Canadians were officially designated as enemy aliens under the War Measures Act. About 200 of them were interned at Camp Petawawa, in Ontario. None had been tried in a court of law.
This event had a lasting impact on the Italian community, leaving it with a painful memory. On May 27, 2021, Prime Minister Justin Trudeau delivered a formal apology, on behalf of the Canadian government, for the unjust internment of Italo-Canadians during the Second World War.
Hosted by Annick Deblois, Project Manager, Public Programs
Lecturer: Joyce Pillarella, Historian specializing in oral history, author, teacher, and graphic designer