Archaeology Month
August 1st, 2021 — August 31st, 2021
Guided tour of "A parliament beneath your feet"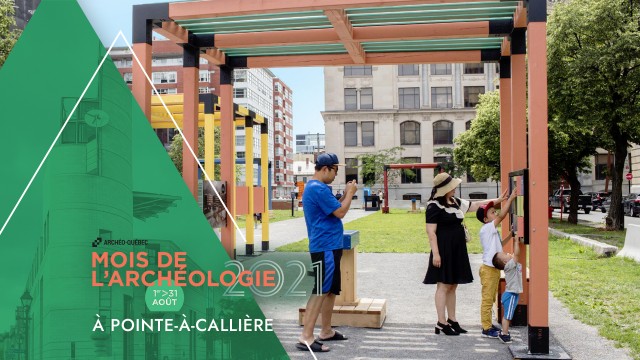 Photo: Sébastien Roy
20-minute tours, every day in the month of August
Tuesday through Friday, from 10:30 am to 4:30 pm
Saturday and Sunday, from 11:30 am to 4:30 pm
Place D'Youville
Free - No reservation
In the 19th century, a magnificent building, over 100 metres long, stood just steps from where the present-day Museum is located, on Place D'Youville West. The building was in turn home to Saint Anne's Market and to the Parliament of the United Province of Canada. Major archaeological digs led by Pointe-à-Callière from 2010 to 2017 gave us an opportunity to find out more about this meeting place… which then went on to become the seat of Parliament in 1844.
Join one of our guides on a stroll over the building's remains as you take part in family-friendly activities and have fun exploring this heritage jewel!
This activity is presented as part of Archaeology Month 2021 by Archéo-Québec.