Members only
June 3rd, 2023 — July 13th, 2023
GUIDED TOUR | Egypt. Three Millennia on the Nile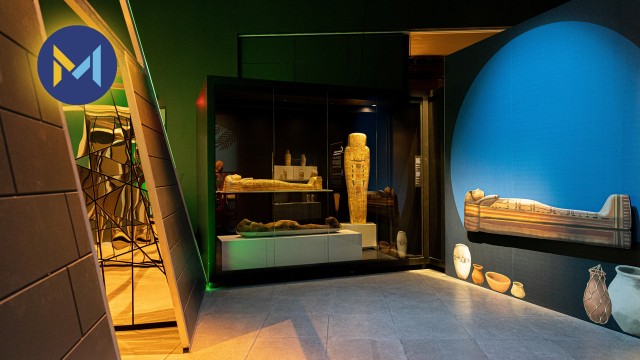 Caroline Thibault
Saturday, June 3, 2023, 1pm to 2pm (in French)
Sunday, June 18, 2023, 1pm to 2 pm (in English)
Wednesday, July 12, 2023, 11:30 am to 12:30 pm (in French)
Free
Event reserved for Members. Space is limited.
Meeting point at the main building lobby
350, Place Royale, Old Montréal
A GUIDED TOUR OF THE EXHIBITION, EXCLUSIVELY FOR MEMBERS
Explore the exhibition Egypt. Three Millennia on the Nile on a special tour with a Museum guide. The exhibition showcases over 300 authentic objects from the collection of Museo Egizio in Turin, Italy, displayed throughout an exceptional exhibition layout that takes you on a journey through history. From the civilization's origins to its conquest by the Romans, delve into the heart of this age-old society.
This one-hour tour is available exclusively to Members of Pointe-à-Callière.
BECOME A MEMBER!
In addition to providing unlimited access to exhibitions, Pointe-à-Callière membership also comes with a host of special benefits and exclusive content.
In 2023, an annual membership is available at the special price of just $30. Don't miss out on this opportunity!