Special event
February 29th, 2020 — March 7th, 2020
Experience Spring Break at Pointe-à-Callière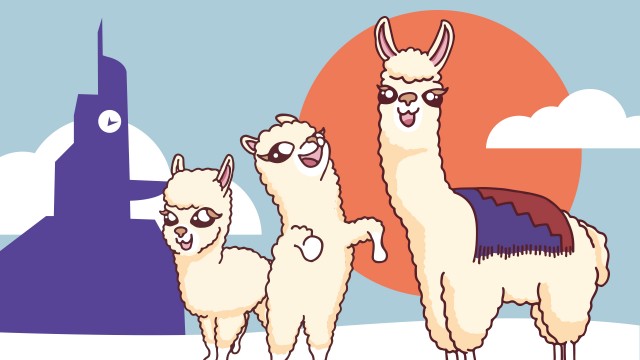 February 29 to March 7, 2020
Outdoor and indoor activities for the entire family
350 Place Royal, Old Montréal
For a third year in a row, Pointe-à-Callière is the place to be in Old Montréal for a fantastic week of March Break activities! The Museum is giving families a range of indoor and outdoor activities that will stimulate and satisfy their curiosity.
Free outdoor activities (for all)
From 11 am to 4 pm
Every day from 11 am to 4 pm, the outdoor site will come alive with the colours and rhythms of Peru! Inside our pyramid, you can find cultural and historical activities related to the temporary The Incas, Treasures of Peru exhibition at Pointe-à-Callière.
History Workshop
A historical activity will show young and old alike the richness of Inca history and culture, their mysterious way of life, and their clothes and funeral ceremonies. Visitors can also handle reproductions of artifacts.
Percussion and Creative Workshops
If you love music, don't miss our Peruvian percussion workshop that nurtures musical awareness and team spirit. Two creative workshops will introduce you to Inca and Peruvian patterns as you create a collective work using magnets or try out a giant weaving loom.
Meet real alpacas!
You can fall for the woolly charms of alpacas, the magnificent animals that symbolize Inca culture. Staff from La vie en Alpaga farm will be outside the museum with at least three alpacas every day to tell you all about alpaca wool, from shearing to spinning.
Relaxation Zone
On Place Royale, you can take a break on Adirondack chairs as you warm up around a nice fire. Perhaps you'll even run into one of our storytellers nearby… And if you're feeling a little peckish, come satisfy your sweet tooth at the food truck.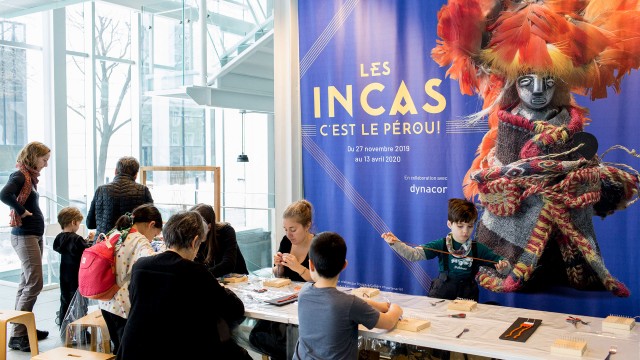 Photo: Sébastien Roy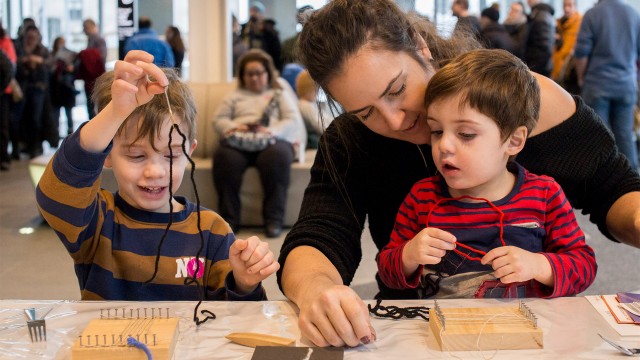 Photo: Sébastien Roy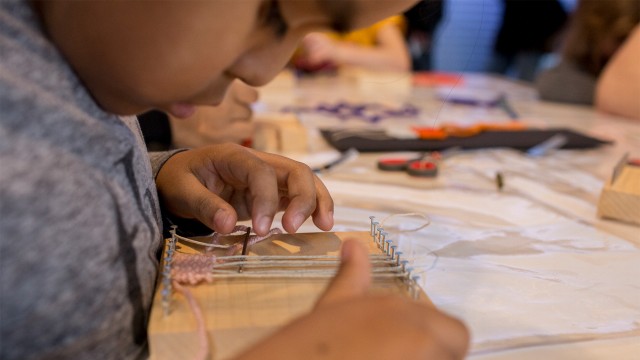 Photo: Sébastien Roy
Indoor Activities (included in the price of admission to the Museum)
From 1 pm to 4 pm
If you want to warm up, you can attend a workshop inside the Museum between 1 pm and 4 pm every day. Get the children's activity booklet for a fun visit to the exhibition and create a work of art inspired by pre-Columbian and Inca civilizations.
Creative Workshop (6 to 12 years)
Saturday, February 29
Alpaca of Nasca
Using alpaca wool, create a pattern like those found on the famous Nasca Lines.
Sunday, March 1 and Monday, March 2
Embroidery Workshop
An introduction to Inca-style embroidery: you'll learn how to make a pattern on fabric, inspired by traditional Inca symbols.
Tuesday, March 3 – Wednesday, March 4 – Thursday, March 5
Introduction to Weaving
The creation of textile art is one of the oldest traditions in the Andes. In this workshop, you will learn a simple weaving technique and create a colourful work.
Friday, March 6
Ojo de Dios: Peruvian Good Luck Charm
Using woven wool on a wooden cross, make your own Peruvian good luck charm— an Ojo de Dios.
Saturday, March 7
Metallic Medallion
Inspired by the beautiful gold jewellery featured in the exhibition, come create your own metallic medallion, which you can make into a necklace.
Reading and Cinema Corner (for all)
When a break is in order, take advantage of our reading and cinema corner! Go on an adventure with our selection of children books and comic books or sit back and enjoy the entire first season of the series The Mysterious Cities of Gold.
At Pointe-à-Callière, come experience a beautiful week of winter under the sun of Peru!